Solving for Why
A Janney Technical Center Video Series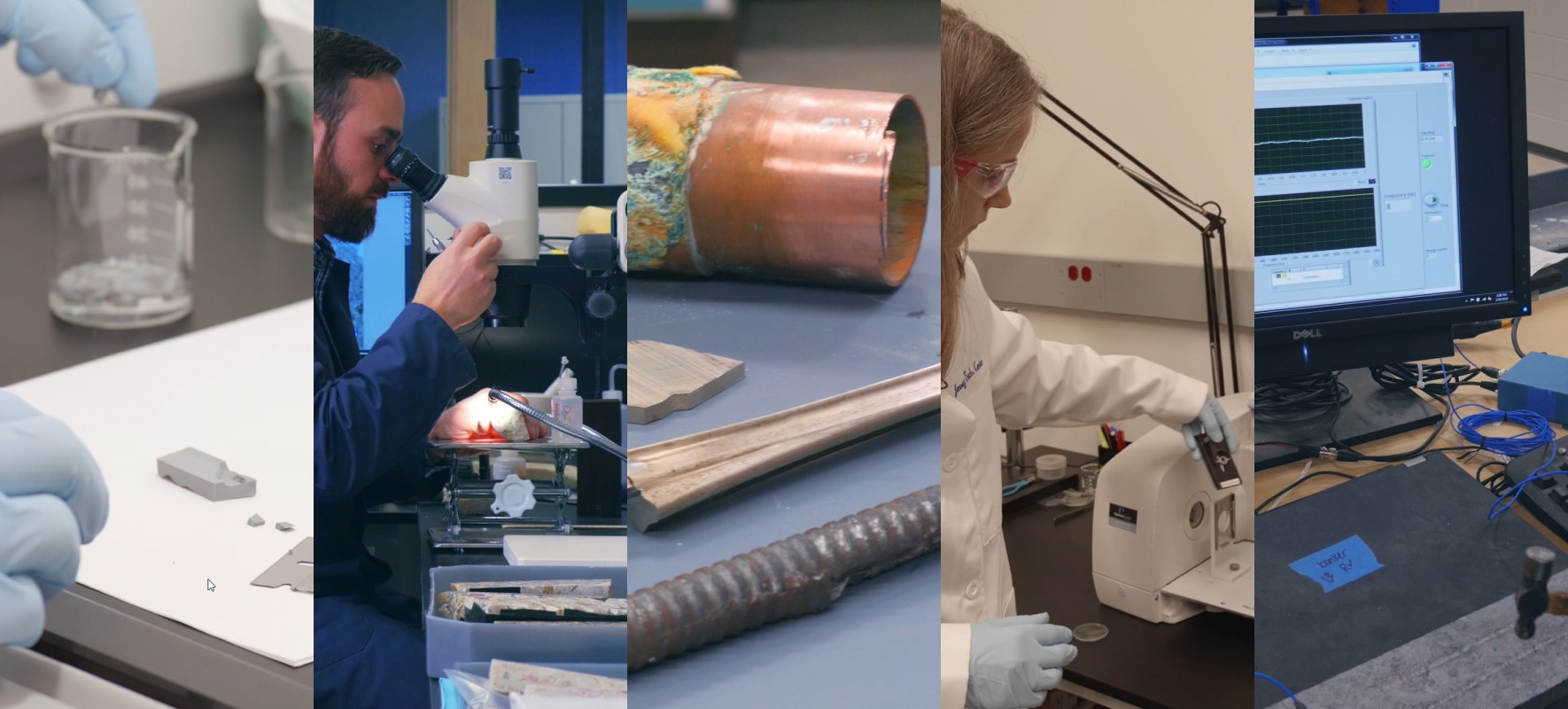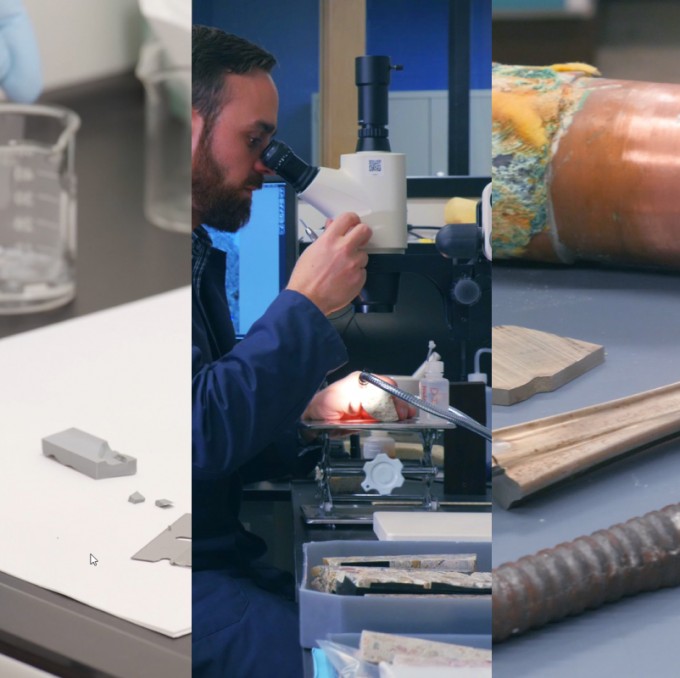 solving for why: metallographic examination
WJE metallurgist Al Stone discusses metallurgical evaluation -- common samples, how we identify issues, and how this information helps our clients.
SOLVING FOR WHY: Evaluating Water-to-Cement Ratio
WJE petrographers Daniela Mauro and George Reo demonstrate a series of evaluations performed to judge the durability of a concrete core.
Solving for why: ACCELERATED WEATHERING TO TEST STONE DURABILITY
WJE architect Daren Kneezel explains the process by which we test the durability of dimension stone cladding.
SOLVING FOR WHY: MATERIAL IDENTIFICATION USING FTIR
WJE chemist Kim Steiner walks through one method used to identify materials.