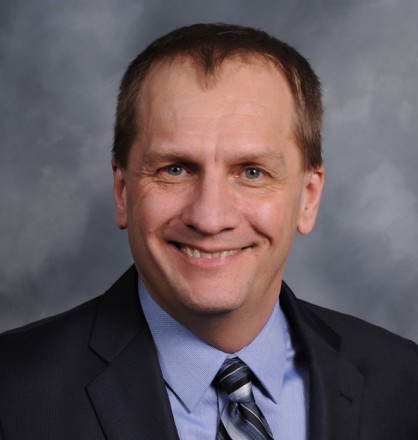 Experience
Since joining WJE in 2000, Todd Nelson has extensive experience in a wide variety of field, laboratory, and analytical investigations of new and existing structures. His experience includes construction materials evaluation, durability assessments, litigation support, laboratory test programs, repair and rehabilitation, and research and development of construction materials.
Mr. Nelson's project work has included investigations of concrete slab-on-ground and pavement distress, concrete durability and deterioration, low and variable concrete strength, alkali silica reactivity (ASR), chemical and environmental attack of concrete, and utilization of petrographic, chemical, and analytical diagnostic methods. His specialization areas include troubleshooting, investigation, and repairing of concrete distress and deterioration; specifying, proportioning, and testing of concrete with an emphasis on high performance concrete (HPC) and self-consolidating concrete (SCC); precast concrete including architectural precast, cast stone, and pipe; custom and routine laboratory testing of construction materials; and development and implementation of quality control programs.
In addition to concrete, Mr. Nelson's experience includes grout, mortar, brick, terra cotta, cement board, stone, slate, masonry, coatings, and proprietary material systems.
REPRESENTATIVE PROJECTS
Construction Materials
Skywest Hanger - Colorado Springs, CO: Investigation and litigation support for epoxy coating failure
WE Energies - Glacier Wind Farm, WI: Evaluation and recommendations for low-strength concrete wind farm foundations and pedestals
Cement Board Panels: Investigation and testing of performance properties on numerous projects
Milwaukee City Hall - WI: Investigation and repair design of terra cotta failures
Niles North Pool - Skokie, IL: Evaluation of long term durability of cementitious pool overlay (plaster application)
Repair and Rehabilitation
USG Manufacturing Facility - Washingtonville, PA: Investigation and repair recommendations for slab-on-ground joint distress
Prairie Medical Facility - Westchester, IL: Investigation, assessment, and repair monitoring of corrosion damaged structure
Gulf Chemical and Metallurgical Company - Freeport, TX: Development of unique slab repairs for exposure to heavy metals and high temperatures
Concrete Structures and Laboratory Evaluations
Zion Nuclear Plant - Zion, IL: Development and testing of self-consolidating concrete (SCC) for construction of highly congested reinforced walls
Wacker Drive Reconstruction - Chicago, IL: Development and testing of high performance concrete (HPC) for seventy-five-plus-year year service life
Various Precast Manufacturers: Troubleshooting of concrete problems; assistance with mix development; testing of products for accreditation; assessment of effectiveness of production practices; implementation of quality control processes
Precast Concrete Panels - CO: Investigation and rehabilitation of precast wall panels for freeze-thaw durability issues
Concrete Technology Corporation (CTC) - Tacoma, WA: Consulting, testing, and development of numerous concrete mixes for high strength, SCC, and lightweight
Professional Affiliations
American Concrete Institute (ACI)
American Concrete Pavement Association (ACPA)
American Concrete Pipe Association (ACPA)
ASTM International
Registrations
Professional Engineer in IL
Education
University of Minnesota
Bachelor of Science in Civil Engineering, Structural Engineering, 1997