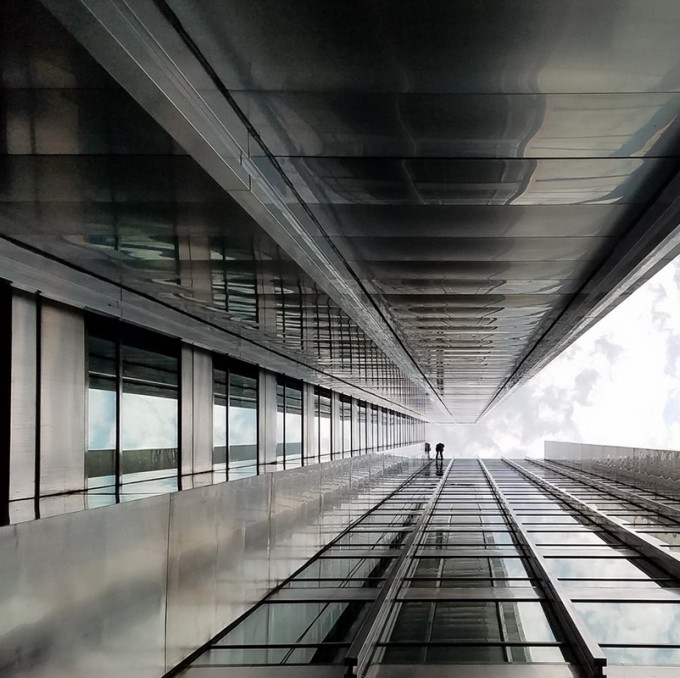 Jack Janney founded WJE in 1956 as Janney and Associates, a one-person engineering consultancy. More than sixty years later, WJE has evolved into an international interdisciplinary company that has been called upon to solve some of the world's most challenging construction-related problems.
To learn more about our history, view the WJE 50 Years | 50 Most Significant Projects book: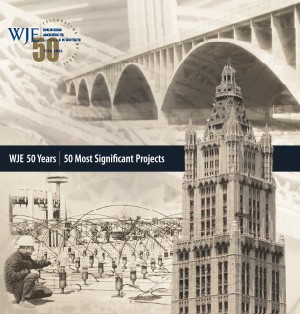 Download PDF (39 mb)
WJE People
Extraordinary people continue to be the foundation of WJE's success. Our engineers, architects, and materials scientists have expertise in developing solutions for all aspects of new and existing structures. More than 80 percent have earned advanced degrees. We support professional development through in-house conferences and technical resource groups that provide forums for interaction, collaboration, and sharing of technical knowledge. Our dynamic in-house research program enables us to continue to explore better solutions for the built world's most challenging problems.

Every year, WJE professionals:
Complete over 7,000 projects
Attend more than 250 conferences
Publish more than 150 papers
Deliver over 400 presentations to peers and professional organizations
Chair over 35 committees
Volunteer for leadership roles in more than 75 groups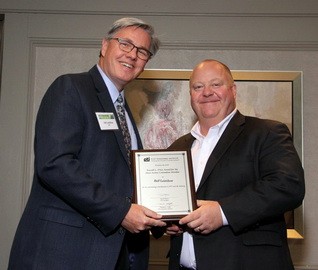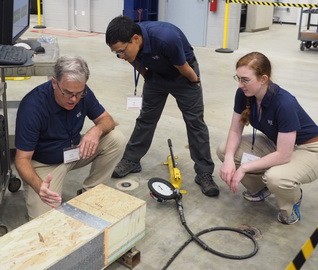 WJE Mission
Delivering Better Solutions to Problems in the Built World.
We're in business to solve structural, architectural, and materials problems in all types of structures. We aspire to consistently deliver practical, innovative, and technically sound solutions—solutions that are better than those provided by others, better than our clients expect, and better than we've delivered before.
WJE Vision
Extraordinary People Working Together to Set the Standard in Our Business.
Our Vision starts with people—people who have the potential to become extraordinary WJE professionals and who have the willingness and the drive to work together to help us be the standard setters in our business, and in so doing, make a positive difference in our world. Accordingly, we seek to employ only C2E2 people—people with outstanding Character, unwavering Commitment, strong Expertise, and genuine Enthusiasm.
We expect each of our employees to strive to fulfill their potential and become extraordinary members of our company and their respective professions. We also expect them to do their part to enhance our position as the leaders in our business—a company unlike any other.

In return, we're committed to creating the most fulfilling work environment in our business—one that's based on trust and personal responsibility; one that encourages open communication, continued learning, innovative thinking, and teamwork; and one that provides each individual, regardless of position, an opportunity for personal, professional, and financial growth that's unequaled in our business.

WJE Values
The Principles that Guide All Our Actions.
Consummate professionalism
We're unwavering in our commitment to the highest standards of integrity and ethical conduct. We treat fellow employees, clients, and others with honesty and respect. We believe that it's our responsibility to contribute to the betterment of our profession and our society, and we encourage our employees to become involved in worthy professional and community activities.

Exceptional service
It's our goal to deliver exceptional service to every client. The resources of the entire company are available, as needed, for every project. We respond promptly to client requests, honor our commitments, and bill fairly for our services.

Technical excellence
Technical excellence is at the heart of our culture. Our staff leads the profession in technical capabilities and achievements. We make technical mentoring and knowledge sharing among our highest priorities. We encourage continuing education by sponsoring in-house research, seminars, workshops, and similar knowledge development/sharing efforts. We also support employee participation in outside professional associations and other worthwhile professional development activities.

Shared destiny
We're an employee-owned company, committed to working safely and to helping one another succeed. We believe that putting the greater good of the company ahead of personal gain ultimately ensures the greatest rewards for each of us. We're "in this together" for the long term and will strive to ensure that the company endures for generations.

Fiscal responsibility
Operating our business in a financially sound manner and returning a fair profit are essential to achieving our other objectives and providing financial rewards for our people. We believe that profit is a natural result when extraordinary people, committed to professionalism and technical excellence, work together to deliver exceptional service.
Safety and WJE
The most important thing in our business is the safety of our people. WJE has been committed to safety since Jack Janney first opened our doors in 1956.

Everyone at WJE is responsible for safety. We believe that a safety program cannot be effectively implemented by any one person or select group of individuals. The ultimate objective of a safe, accident-free work environment can only be accomplished through a dedicated and concerted effort by each individual involved with the project. In our culture, each individual realizes his or her value to the company and the cost of accidents in monetary, physical, and emotional terms.

Our Shared Destiny core value provides a foundation for each individual to play an important role in creating, administering, and fulfilling a companywide safe work ethic. Shared destiny fosters the responsible application of safety to our work and focuses our attention on reaching the objectives of our safety program.

We strive for a safe, accident-free work environment. Planning for a safe work environment begins at the proposal stage and continues throughout the lifecycle of our projects. We integrate our efforts with the safety programs and requirements of our clients. A dedicated team of full-time safety professionals is always available to support and provide counsel to our staff and our clients.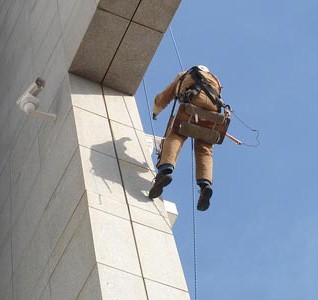 WJE routinely performs work involving:
Fall protection systems
Aerial and scissor lifts
Suspended and supported scaffolding
Industrial rope access
Crane-suspended platforms
Confined space work
Personal protective equipment
"Leave it better than you found it." It's a simple but guiding principle at WJE. We apply that standard to every project and every new challenge. But it isn't just a business model; it's a mentality we bring to everything we do, including how we give back to the communities where we live and work. Each year, our employees contribute their time, resources, and energy to a wide variety of organizations and events, seeking to make a difference. From food drives to disaster relief to mentoring and pro bono work, our people work hard to leave their communities better than they found them. Learn more about how WJE gives back on our News page.