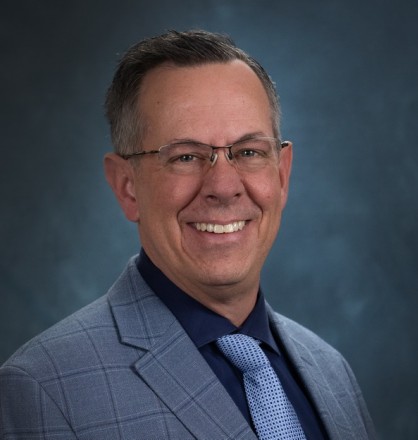 Experience
Since joining WJE in 1995, Anthony Cinnamon has participated in building enclosure investigations, window and curtain wall failures, and glass and glazing assessments. His expertise lies in the inspection and investigation of building facades, exterior wall systems, and fenestration systems. These investigations often lead to the development of repair designs, which Mr. Cinnamon leads. The depth and breadth of his understanding of facade, window, and curtain wall performance have given him significant and necessary expertise in new enclosure consulting and commissioning projects.
Mr. Cinnamon's projects include curtain wall systems, wood and aluminum window systems, and building facade cladding systems. Building types include high-rise residential and office buildings, institutions, sports arenas, and historic structures.
Mr. Cinnamon has written numerous articles on the inspection, repair, restoration, and replacement of window and facade systems. He has also presented seminars domestically and internationally on fenestration related topics, including typical window problems, glass and glazing failures, and testing and repair of window and curtain wall systems.
REPRESENTATIVE PROJECTS
Windows and Curtain Walls
Harvard Science and Engineering Complex - Allston, MA: New construction custom unitized curtain wall consulting
Wanda Vista Hotel and Residences - Chicago, IL: New construction window wall consulting
1000M - Chicago, IL: New construction curtain wall consulting
155 North Wacker Drive - Chicago, IL: Glass cable net wall consulting
Willis Tower - Chicago, IL: Ongoing curtain wall consulting
Glass
Soldier Field - Chicago, IL: Assessment of glass etching in suites
In-House Research: Strength and breakage of in-service tempered glass
Building Enclosure Consulting
380 Harrison - Boston, MA: Unitized window wall and curtain wall
Illinois Institute of Technology, Kaplan Institute - Chicago: New construction consulting on ETFE facade system
Vassar Brothers Medical Center - Poughkeepsie, NY: Unitized curtain wall and punched windows
NASA Vehicle Assembly Building, Kennedy Space Center - Titusville, FL: Inspection and evaluation of translucent and opaque building panels
KFC Yum! Center - Louisville, KY: Peer review of curtain wall, metal panels, and precast concrete
William Jones High School - Chicago, IL: Peer review of windows, curtain wall, brick masonry, and precast concrete
Building Enclosure Commissioning
Argonne National Laboratory, Energy Sciences Building, Lemont, IL: Enclosure commissioning for 150,000-square-foot office and laboratory building
Argonne National Laboratory, Material Design Laboratory, Lemont, IL: Enclosure commissioning for 115,000-square-foot laboratory building
Water/Air Leakage Assessment
Crate & Barrel - Various Locations, U.S.: Water leakage investigations
Illinois Institute of Technology - Chicago: Investigation of leakage at metal panels and windows
Ronald J. Norick Downtown Library - Oklahoma City, OK: Investigation of leakage at metal panels and windows
Repair Design
The Post Office - Chicago, IL: Replacement of existing historic windows
Brantford General Hospital - Brantford, Ontario: Water leakage investigation, replacement of existing windows, and litigation support
Searle Medical Research Building - Chicago, IL: Replacement of existing windows
11 South LaSalle Street - Chicago, IL: Replacement of existing windows
Professional Affiliations
Building Enclosure Council (BEC) - Chicago
National Fenestration Rating Council (NFRC)
Registrations
Architect in IA, IL, and MA
National Council of Architectural Boards Certificate
Education
University of Illinois at Urbana-Champaign
Bachelor of Science, Architectural Studies, 1993
Master of Architecture, Architectural Engineering, 1995