NEWS | April 24, 2020
Webinar Recording -- Historic Preservation through Fire Protection: Comprehensive Approaches for Life Safety in Historic Structures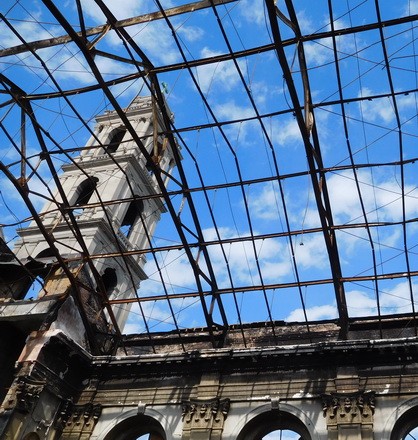 View a recording of WJE's recent webinar, Historic Preservation through Fire Protection: Comprehensive Approaches for Life Safety in Historic Structures.
In this webinar, WJE fire protection engineers Tim Costello and Nick Ozog, along with WJE historic preservationist Kyle Normandin, outline basic fire protection and life safety objectives commonly addressed during historic preservation, rehabilitation, restoration, reconstruction, and adaptive reuse projects. Assessment and prioritization approaches for fire protection and life safety issues are discussed as well as a process for developing design options so that an integrated plan can be developed in the context of the preservation design objectives for the project. Application of the Fire Safety Concepts Tree are also reviewed as a useful tool for assessing risks, developing and communicating alternatives, and serving as a framework for performance-based design in historic buildings.
By the end of the presentation, you will be able to:
Define the fire safety objectives relative to historic preservation and adaptive reuse,
Describe the fire safety concepts tree and how this tool can be used for performance-based design,
Identify fire protection approaches for historic structures, and
Discuss how a comprehensive plan can help meet the design objectives and minimize cost.