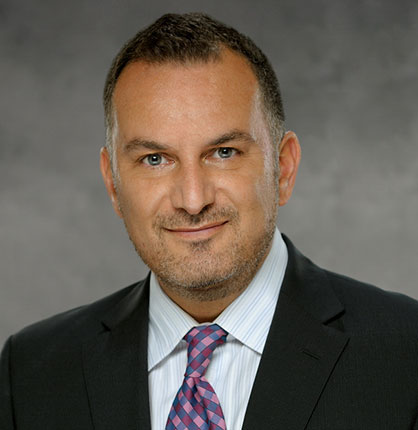 Experience
Kyle Normandin is well-qualified in the investigation and repair of historic and contemporary building facades. He has investigated and surveyed hundreds of structures involving failures of building components and materials. Mr. Normandin is an expert in the architectural conservation of masonry, terra cotta, cast stone, stone, reinforced concrete, and paving systems. He also has experience in facade cleaning; repair of cavity wall system failures, weathering metals, and water infiltration of roofs and facades; window replacement; and restoration master plans.
Mr. Normandin's work has entailed diagnosis, documentation, and construction phase administration of repairs for numerous historic structures. His projects involve design and evaluation of repair options, cost analyses, bid procurement, cost negotiations, and prepurchasing arrangements for custom materials. Mr. Normandin's other consulting services include capital improvement feasibility studies and consulting on the development of conservation management plans.
Mr. Normandin's previous experience includes positions with WJE in Los Angeles and San Francisco, the Getty Conservation Institute under Conserving Modern Architecture Initiative (CMAI) in Los Angeles, and Beyer Blinder Belle, Architects and Planners LLP in New York City.
REPRESENTATIVE PROJECTS
Historic Preservation
The Palace Theatre - New York, NY: Plaster ceiling investigation and material studies
New York Public Library - New York, NY: Investigation, assessment, and conservation of iconic Tennessee marble lion sculptures
New York Public Library - New York, NY: Interior fire alarm protection system program
New York Public Library - New York, NY: Marble masonry facade investigation and restoration
Metropolitan Museum of Art - New York, NY: Limestone facade investigation and restoration
American Museum of Natural History - New York, NY: Granite investigation and restoration
Lincoln Center for the Performing Arts - New York, NY: Investigation and repairs of the travertine facades of the Metropolitan, Opera House, Avery Fisher Hall, the New York State Theatre, and the Juilliard School
Salk Institute for Biological Studies - La Jolla, CA: Investigation, repair design, and construction administration for teak wood window conservation project
University of Southern California, Pacific Asia Museum Seismic Retrofitting Program - Pasadena: Climate monitoring and waterproofing
University of California, Sedgwick Ranch House and Reserve - Santa Barbara: Exterior envelope investigation and restoration program
The Bollman House - Los Angeles, CA: Historic structure report and Mills Act program
Hollyhock House - Los Angeles, CA: Lay light investigation and condition assessment
Hindry House Residence - Pasadena, CA: Foundation waterproofing
University of California, Berkeley, Wheeler Hall: Exterior envelope investigation and restoration program
Eames House Conservation Project - Pacific Palisades, CA: Interior and exterior finishes investigation and repair work*
Brick and Terra Cotta Masonry
Kodak Tower - Rochester, NY: Terra cotta and brick masonry facade investigation and repair development
St. Urban Apartments - New York, NY: Terra cotta facade investigation; restoration and development of window master plan
Windows and Curtain Walls
One Wall Street - New York, NY: Historic window restoration and replacement program
*Indicates with previous firm
Professional Affiliations
Association for Preservation Technology International,
College of Fellows (FAPT)
American Institute for Conservation of Historic and Artistic Works, Professional Associate (PAIC)
International Council on Monuments and Sites (ICOMOS), ISC-Stone and ISC - 20th Century Heritage Scientific Committees
Education
University of California, Berkeley
Bachelor of Arts, Architecture, 1989
Columbia University
Master of Science, Historic Conservation, 1995
New York University
Certificate, Construction Management, 1998