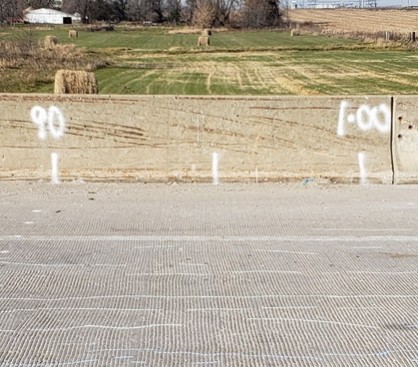 A recording of this webinar is now available.
In 2014, the Iowa Department of Transportation (DOT) began formally documenting early-age bridge deck cracking and its negative influence on service life. Many best practices were implemented in an effort to prevent this phenomenon, but given the complexity and volume of project characteristics that influence early-age cracking, instances still occurred at a frequency higher than desired, leading the Iowa DOT to explore mitigation solutions in addition to prevention.
Because early-age cracking is challenging to prevent, Iowa DOT commissioned WJE to investigate how the bridge industry addresses early-age cracking, identify appropriate bridge deck preservation treatments that mitigate the impacts of early-age cracks, conduct life-cycle cost evaluation of the various treatment options, and propose a data-driven matrix of treatment options to minimize bridge life-cycle costs for cracked bridge decks.
In this webinar, Director of Iowa DOT Bridges and Structures Bureau James Nelson, WJE structural engineer Mohamed ElBatanouny, and WJE materials engineers Marwa Abdelrahman and Kate Hawkins present the findings and conclusions from this study.
By the end of the webinar, you will be able to:
Identify characteristics that can contribute to the initiation of early-age bridge deck cracking
Explain the effects of early-age cracking on bridge deck durability and service life
Compare various bridge preservation treatments to address bridge deck cracking
Describe the life-cycle cost analysis process used to create data-driven decision matrices