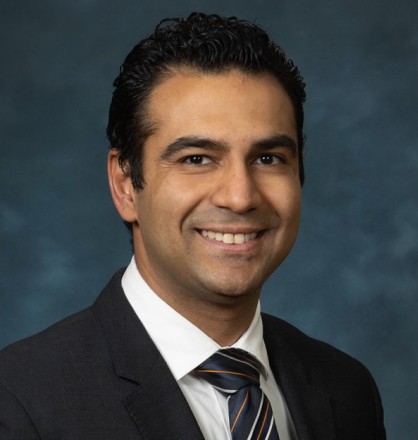 Experience
Since joining WJE in 2015, Mohamed ElBatanouny has worked on a variety of projects, including structural evaluation, vibration analysis, and health monitoring and instrumentation. He has background and interest in condition assessment of existing structures, nondestructive evaluation, concrete material degradation, load testing, and full-scale experimental characterization.
Prior to joining WJE, Dr. ElBatanouny served as Postdoctoral Fellow and Adjunct Professor at the University of South Carolina, where he participated in a number of sponsored research projects, including a four-year project sponsored by NIST entitled "Self-Powered Wireless Sensor Network for Structural Bridge Health Prognosis." In this research project, he used acoustic emission monitoring to develop a novel noninvasive approach for corrosion damage detection and classification in prestressed and post-tensioned concrete members.
Dr. ElBatanouny is an active member in several technical committees and has presented numerous lectures on structural evaluation, load testing, nondestructive evaluation, and concrete material degradation. He has authored more than sixty significant publications, including two book chapters.
REPRESENTATIVE PROJECTS
Structural Evaluation and Repair Design
Abbott Laboratories Nutrition Plant - Jhagadia, India: Structural evaluation of multistory plant
Port of Houston Authority - Houston, TX: Repair design for multiple wharf structures at the Turning Basin Terminal
Union Station Transit Center - Chicago, IL: Repair design and construction observation of concrete repairs at pedway tunnel
Health Monitoring and Instrumentation
CTA Yellow Line Embankment Investigation - Skokie, IL: Emergency tilt monitoring of multiple piles after sudden collapse of embankment
Ship Channel Bridge - Houston, TX: Monitoring of girder movement in existing bridge during replacement bridge construction
Chicago Public School District - IL: Structural condition assessment; instrumentation and load testing of reinforced concrete roofs
James K. Polk Building - Nashville, TN: Long-term acoustic emission and vibration monitoring of post-tension wire breaks

Nondestructive Evaluation
TTC Steeles West Subway Station - Ontario, Canada: Evaluation of exterior concrete walls using impulse response
High-Rise Building - Chicago, IL: Condition assessment of post-tensioned slabs and concrete facade
Bridge Engineering
Poplar Street Bridge Complex - East St. Louis, IL: Condition assessment and repair recommendations for the bridge deck
Multiple Bridges - Iowa: Performance evaluation of bridge abutments and approach backfill
IH-345 Bridge - Dallas, TX: Instrumentation and load testing of multiple spans
Research and Testing
Bridge Deck Preservation Portal Phase 1 - Pooled fund study study, Iowa DOT
Use of Polymer Overlays or Sealers on New Bridges - IHRB, Iowa DOT
Guidelines for Transporting Prestressed Girders - LA DOTD
Acoustic Emission Sensing System Demonstration at the 105-C Decommissioned Nuclear Reactor Facility - SRNL*
Self-Powered Wireless Sensor Network for Structural Bridge Health Prognosis - NIST*
*Indicates while at the University of South Carolina
Professional Affiliations
American Concrete Institute
American Society For Nondestructive Testing
Transportation Research Board
Registrations
Structural Engineer in IL
Professional Engineer in IA, UT, and WI
Education
Helwan University, Egypt
Bachelor of Science, Civil Engineering, 2008
University of South Carolina
Master of Science, Civil Engineering, 2010
Doctor of Philosophy, Civil Engineering, 2012