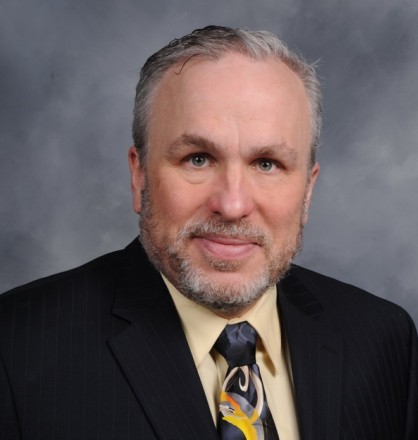 Experience
Robert Warke joined WJE in 2017 with a diverse thirty-year background in industry and industrial consulting, forensic investigation, applied research and development, and engineering education. He is a metallurgical generalist, but has specific expertise in the analysis, diagnosis, prediction and prevention of failure, and in the physical and welding metallurgy of ferritic and austenitic steels. Mr. Warke also has significant experience in the fatigue and fracture analysis of welded and other structures and components, and in the application of probabilistic methods to the assessment of fitness for service.
Mr. Warke's experience spans a variety of industries including: oil and natural gas production, processing, storage and transmission; railroads, rail cars and locomotives; agricultural, construction and mining equipment; automotive and military vehicles; aircraft; building, bridge and ship structures; metal ore processing; steel mills and foundries; fossil fuel and nuclear power plants; building materials, pulp and paper, chemical, gas liquefaction, and food production facilities.
Mr. Warke has been an active member in the technical community, having served on a variety of technical committees, authored or coauthored sixteen papers and two handbook chapters, and presented at numerous conferences and seminars. As a full-time professor at LeTourneau University, he taught courses and supervised research and design projects in materials and welding engineering, and served as faculty advisor to the joint AWS/ASM/TMS student chapter.
REPRESENTATIVE PROJECTS
Failure/Damage Investigations
Coal Mine - Rural WV: Coal silo cone failure due to attachment weld corrosion
Solar Farm - Uvalde, TX: Weld-related cracking in solar panel mast foundations
University Dormitory - TX: Corrosion of brass fittings and cracking of crimp rings in PEX potable water system
International Airport - Indianapolis, IN: Fractured embed plate welds on collapsed panel in multistory parking structure
Wind Farm - Tyler, MN: Wind turbine gearbox failure
I-75 Toll Lanes - Atlanta, GA: Collapse of new retaining wall due to soil nail fracture
Hospital - Pikeville, KY: Weld-related cracking in double-tee beam flange connectors in multistory parking structure
High-Rise Hotel - Austin, TX: Collapse of new portico due to failure of rebar-to-embed plate welds
Motorcycle Dealership - OR: Fracture of steering column in all-terrain vehicle
Building Products Manufacturer - Carthage, TX: Weld-related structural collapse of inlet dampers in ductwork to OSB chip dryer*
Oil Sands Bitumen Upgrader - Rural AB, Canada: Girth weld cracking in heavy-wall hydrotreater vessel*
Coal-Burning Power Plant - Rural TX: Fragmentation of boiler exhaust gas recirculation fan*
Welding and Weld Repair
Port of Houston - TX: Underwater rebar welding procedure specification (WPS) for wharf repair project
Oil Refinery - Sinclair, WY: Embedded support for maintenance turnaround
High-Rise Office Building - Chicago, IL: WPS for aluminum roof davit
Oil Refinery - Mount Vernon, IN: WPS review for process equipment repairs and pipeline hot taps
Power Plant - Rural IN: Weld repair procedure for corroded coal silo cones*
Various Locations: Weldability assessment and WPS development for repair and modification of early 20th-century steel structures
Various Locations: Mitigation of weld-related corrosion in stainless steel piping and tankage
Engineering Critical Assessment
Pipeline Research Council International: Reliability-based methods for assessing flawed, strength-mismatched girth welds in pipelines subject to ground movement hazards*
Public Utilities - CA: Probabilistic fracture and plastic collapse assessments of 1930s-era gas pipelines subject to seismic deformation and slope instability*
Gas Research Institute: Metallurgical evaluation of mechanically damaged pipes for enhanced assessment criteria*
*With previous firms
Professional Affiliations
American Welding Society
ASM International
The Minerals, Metals & Materials Society (TMS)
Registrations
Professional Engineer in TX
Education
LeTourneau University
Bachelor of Science, Welding Engineering, 1986
Illinois Institute of Technology
Master of Science, Metallurgical and Materials Engineering, 1994