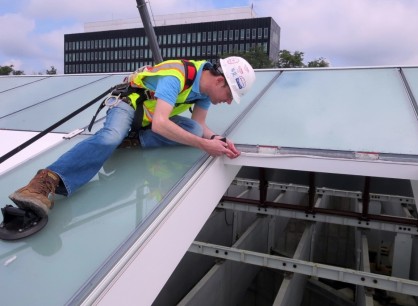 View a recording of WJE's recent webinar, Five Steps to Longer Roof Service Life.
Roofing systems have a finite life expectancy that can vary widely depending on climate, exposure, material type, and installation. All roofs require regular inspections and periodic maintenance to achieve long-term performance. Proper care, attention, and ongoing maintenance can significantly extend the service life of a roofing system.
In this one-hour webinar, WJE roofing experts Rich Koziol and Edis Oliver share the five steps that building owners and facility managers can take to enhance performance and extend service life to get the best return on this critical investment.
You will learn:
The importance of knowing the fundamentals of maintaining your roofing system
The steps you can take to help in the evaluation of your roof to save time and money
How policies and procedures regarding various components of your roof system can impinge on its durability and performance
The actions that will help you build a more effective roofing system management program