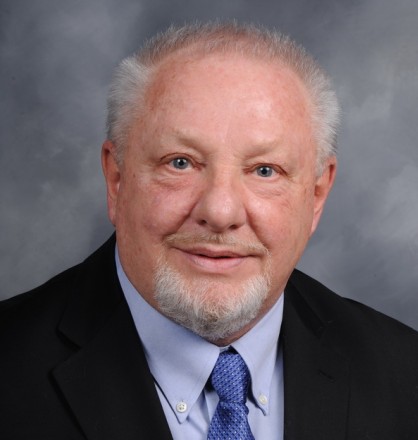 Experience
Richard Koziol joined WJE in 1983 and has completed numerous investigations involving the evaluation of water infiltration problems in new and existing building envelopes. His experience includes a variety of roofs, plazas, foundations, masonry walls, EIFS, concrete, and window systems. Mr. Koziol has developed designs and managed construction documents preparation for repair of buildings experiencing deterioration, condensation, and/or water infiltration problems. He has also investigated roof systems for wind and hail damage. His construction administration experience includes work on sensitive repair projects in occupied buildings that utilize a fast-track schedule.
Mr. Koziol's field and laboratory testing experience includes durability and thermal movement studies for metal roofing systems, wind uplift testing of adhered roof systems, and nondestructive moisture surveys. He has provided expert testimony in more than thirty-five cases involving a variety of roofing, wall, and foundation waterproofing failures. Mr. Koziol has served as consultant to architects, contractors, and owners in peer reviews of new roofing and waterproofing systems.
Mr. Koziol has authored several articles and papers on roofing systems and has provided numerous technical presentations on roofing and plaza system technology to various groups.
REPRESENTATIVE PROJECTS
Building Envelope Assessment
Jack Russell Memorial Library - Hartford, WI
Kilowatt Community Center - Granite Falls, MN
Evergreen Farm - Kenosha, WI
Ewing Cultural Center - Bloomington, IL
National Air and Space Museum - Washington, D.C.
Peter B. Lewis Building at Case Western Reserve University - Cleveland, OH
Indian Community School - Milwaukee, WI
World Trade Center Memorial - New York, NY
Repair and Rehabilitation Design
Learning Resource Center at Prairie State College - Chicago Heights, IL
Rotunda Building at University of Virginia - Charlottesville: Roof replacement
Ackerman Sports and Fitness Center - Glen Ellyn, IL
Evanston Civic Center - Evanston, IL
Knapp Center at University of Chicago - IL
Fountain Place Plaza - Dallas, TX
LBJ Library Plaza - Austin, TX
Blue Sky Data Center - Mt. Prospect, IL
Old Cabell Hall at University of Virginia - Charlottesville
Grove Park Inn Resort - Ashville, NC
Surf Club II and III Condominiums - Matanzas Shores, FL
Roofing, Waterproofing, and Condensation
One Financial Plaza - St. Louis, MO
Hulston Hall at University of Missouri - Columbia
Franklin D. Roosevelt Drive - New York, NY
Prairie State College - Chicago Heights, IL
St. John's Health System - Springfield, MO
Parkside Elementary School - Lawrenceville, IL
Central Middle School - Tinley Park, IL
Lowe's Corporate Headquarters - Mooresville, NC
DEPMEDS Building at Hill Air Force Base - Ogden, UT
PetSmart Distribution Center - Ottawa, IL
Arizona Science Center - Phoenix, AZ
Seminole County Sheriff's Office/Public Safety Building - Sanford, FL
Alvin C. York VA Medical Center - Murfreesboro, TN
Ocean Club Villas - Amelia Island, FL
Pentagon Memorial - Washington, D.C.
Eagleton Courthouse - St. Louis, MO
Professional Affiliations
American Institute of Architects
ASTM International
Chicago Roofing Contractors Association
Construction Specifications Institute
National Roofing Contractors Association
International Institute of Building Enclosure Consultants - Chicago chapter, past president
Registrations
Architect in FL, IL, MN, NC, and WI
NCARB Certified
Education
University of Illinois at Chicago
Bachelor of Architecture, 1980