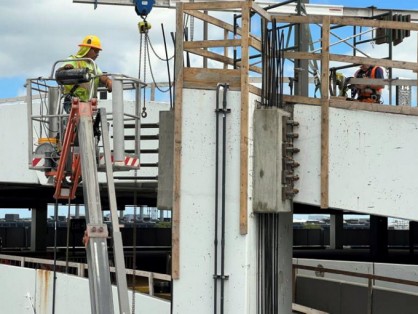 The O'Hare International Airport elevated parking structure received the International Concrete Repair Institute's (ICRI) 2023 Repair Project of the Year Award and the ICRI 2023 Award of Excellence in the Parking Garage category. ICRI Project and Excellence Awards annually honor and recognize outstanding projects in the concrete repair industry.
The project also received the Post-Tensioning Institute (PTI) Award of Merit in the Repair, Rehabilitation, and Strengthening category. PTI awards recognize excellence in worldwide applications serviced by owners, architects, engineers, contractors, and suppliers for projects using post-tensioning as a structural component.
WJE performed an investigation, was the engineer of record for the design of repairs, and provided construction period services.