NEWS | February 3, 2020
Webinar Recording: Masonry Facade Repair -- Developing an Approach for Success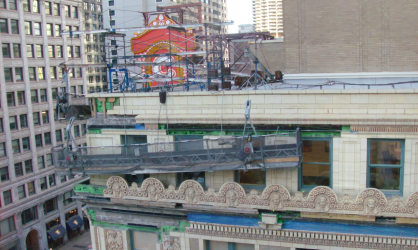 View a recording of WJE's recent webinar, Masonry Facade Repair -- Developing an Approach for Success.
Masonry facade assessments may be required to comply with local city ordinances, as part of property condition assessments, or to address visible distress and/or water leakage. Repair methodologies for masonry facades can also vary based on the Owner's expectations and financial constraints, collaboration between the contractor and architect/engineer, project schedule, and budget.

In this one-hour webinar, WJE experts Matt Novesky and Rachel Will discuss effective methodologies for assessment and repair of masonry facades. Through project case studies, the presenters demonstrate best practices for a successful approach to masonry repair, emphasizing the implementation of a project methodology that establishes general parameters for the project in the investigation and design phases that are refined during construction.

In this webinar, you will:
Describe the steps involved in masonry facade assessment and repair projects and why they are important,
Identify typical types of distress that occur in masonry facades,
Assess the effectiveness of different repair strategies for various types of masonry facades, and
Summarize how masonry facade repairs can be successfully implemented within budget and schedule constraints by utilizing a collaborative approach between Owner, Architect/Engineer, and Contractor.