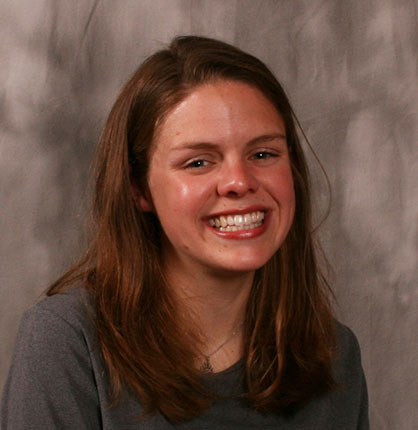 Experience
Rachel Will performs numerous building envelope evaluations and investigations of distressed and deteriorated conditions in existing buildings. She participates in various projects, including facade inspections, condition surveys, structural analyses, repair design, construction document preparation, and construction observation.
Ms. Will's expertise includes documentation and investigation of building facades as well as preservation and repair of historic buildings. She has authored and coauthored the following papers: "Overpass Architecture: Defining the Landscape of the Mid-Century & Today," "The Sandstone Conundrum: A look at the use and repair of Lake Superior sandstone," "Facade Restoration: An Unconventional Approach," "Design of Facade Repairs for Historic Masonry Skyscrapers: When Stronger Isn't Always Better," and "A Primer on Terminology for Engineers Working on Heritage Conservation."
While attending the School of the Art Institute of Chicago, Ms. Will completed her master's thesis, which analyzed the effect of ten unique structural building codes on historic preservation projects.
REPRESENTATIVE PROJECTS
Facade Assessment
2345 Lafayette Building - St. Louis, MO: Terra cotta, brick, and limestone investigation
Hall of Justice - Los Angeles, CA: Terra cotta and stone facade investigation
Milwaukee City Hall - WI: Terra cotta facade assessment and investigation
Rose Blumkin Theatre - Omaha, NE: Terra cotta investigation and development of repair details
Stockyards Bank - Chicago, IL: Brick and terra cotta facade assessment and investigation
Minnesota State Capitol - St. Paul, MN: Stone facade investigation
Repair and Rehabilitation Design
11 South LaSalle Street - Chicago, IL: Terra cotta and brick facade restoration
1200 North Lake Shore Drive - Chicago, IL: Terra cotta brick and limestone facade and window restoration
1409 North Dearborn Residence - Chicago, IL: Sandstone facade restoration
Randolph Tower - Chicago, IL: Terra cotta facade restoration
Cosden Building - Tulsa, OK: Terra cotta facade repair, investigation, and strain relief testing
Soo Line Building - Minneapolis, MN: Terra cotta and brick facade restoration
Santa Fe Building - Chicago, IL: Terra cotta and brick facade repairs
Chicago Theatre - Chicago, IL: Terra cotta and brick facade repairs
Macy's - Multiple Locations, IL: Brick facade repairs
Historic Preservation
Central High School - Little Rock, AR: Structural investigation for Historic Structure Report
Gateway Arch - St. Louis, MO: Historic Structure Report and corrosion investigation
Illinois State Capitol - Springfield, IL: Structural investigation for Historic Structure Report
St. Elizabeths Hospital - Washington, D.C.: Structural investigation for Historic Structure Reports for sixty-nine buildings
Eisenhower Executive Office Building - Washington, D.C.: Historic preservation specialist for design-build team
Structural Evaluation
Chase Bank - Chicago, IL: Structural analysis of bowstring truss and repair documents
St. Elizabeths Hospital - Washington, D.C.: Structural analysis for repair design
Professional Affiliations
Association for Preservation Technology International
Association for Preservation Technology - Western Great Lakes Chapter
Landmarks Illinois Skyline Council
Registrations
Professional Engineer in IL
Education
Iowa State University
Bachelor of Science, Civil Engineering, 2005
School of the Art Institute of Chicago
Master of Science, Historic Preservation, 2007