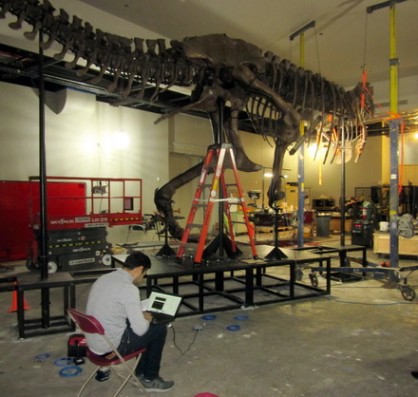 Vibration of museum gallery floors, and the corresponding vibration of museum objects, can be caused by normal human activities under certain circumstances. Vibrations
can also be caused by nearby construction work, and these vibrations are often of greater magnitude and significance when it comes to potential damage to collections. Mitigation of problematic floor vibrations, although sometimes challenging, can be achieved using a variety of engineering evaluation and design methods.
In this article, WJE engineers Arne Johnson and Mohamed ElBatanouny provide brief backgrounds on human- and construction-induced vibrations and illustrate these principles using a recent case study: mitigation of floor vibrations in the new SUE gallery at The Field Museum in Chicago, Illinois.
This article was originally published in the August 2019 issue of Papyrus, the magazine of the International Association of Museum Facility Administators (IAMFA).