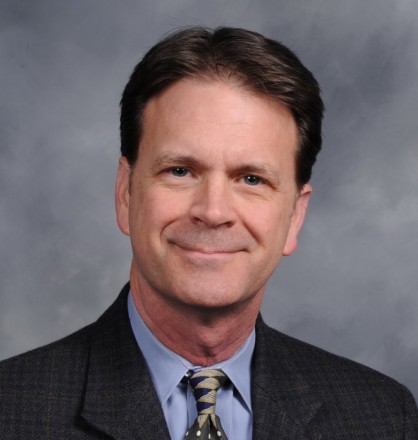 Experience
Arne Johnson joined WJE in 1989 after working for a structural design firm in Chicago. At WJE, he has investigated several hundred concrete, steel, masonry, and wood structures. Most assignments have involved evaluation of structural capacity, deterioration, distress, or failure; many have included design of repairs, construction documents, and construction observation.
Mr. Johnson has particular expertise in evaluation and repair design for historic structures, including repair and protection systems for aging concrete. He has extensive experience evaluating and repairing wood structures. Mr. Johnson also has expertise in vibration testing and monitoring to protect structures from construction-related vibrations.
Mr. Johnson has performed numerous insurance-related investigations involving structural failures, fire damage, wind damage, vibration damage, and foundation settlement. He has also conducted many structural design peer reviews and load-rating studies.
REPRESENTATIVE PROJECTS
Structural Evaluation
Art Institute of Chicago - IL: Numerous investigations and repair designs for museum buildings
Soldier Field Stadium - Chicago, IL: Annual structural evaluations since 1990, repair designs and observation, life-cycle cost analysis, and development of repair and protection systems for historic concrete
Wrigley Field - Chicago, IL: Structural investigation to assess stadium condition and cause of concrete deterioration
Fenway Park - Boston, MA: Investigation of stadium structure and expansion plans
Millennium Parking Garage - Chicago, IL: Structural analysis and repair design after construction failure
Korea High Speed Rail Authority - Seoul, Korea: Concrete bridge investigations and quality audit
Repair and Rehabilitation Design/Historic Structures
860-880 N. Lake Shore Drive - Chicago, IL: Investigation, structural repair design, and architectural repair consulting for historic apartment towers
Bynum Island Bridge - Chicago, IL: Rehabilitation design for historic bridge and stone abutments
Edgar County Courthouse - Paris, IL: Restoration design for bell tower of historic courthouse
Franklin Avenue Bridge - Minneapolis, MN: Investigation and repair recommendations for historic concrete arch bridge over Mississippi River
Structural Peer Review
Art Institute of Chicago - IL: Structural consulting and peer review for Modern Wing addition
Condell Medical Center - Libertyville, IL: Structural consulting and peer reviews for hospital additions
Vibration and Noise Monitoring
Art Institute of Chicago, Modern Wing Addition - IL: Pre-construction vibration testing, recommendations for protection of building and artwork, vibration testing, and consulting during construction
Saint Louis Art Museum Expansion - MO: Preconstruction vibration testing, recommendations for protection of building and artwork, consulting and monitoring of vibrations during construction
112 S. Michigan (School of the Art Institute) - Chicago, IL: Vibration testing and monitoring during demolition of floors for new elevators
Professional Affiliations
American Concrete Institute (ACI)
American Institute of Steel Construction (AISC)
ASTM International (ASTM)
Structural Engineers Association of Illinois (SEAOI)
Registrations
Professional Engineer in IA, IL, IN, KY, MN, MO, OH, and WI
Structural Engineer in IL
Education
University of Illinois, Urbana-Champaign
Bachelor of Science, Civil Engineering, 1987
University of California, Berkeley
Master of Science, Structural Engineering, 1988