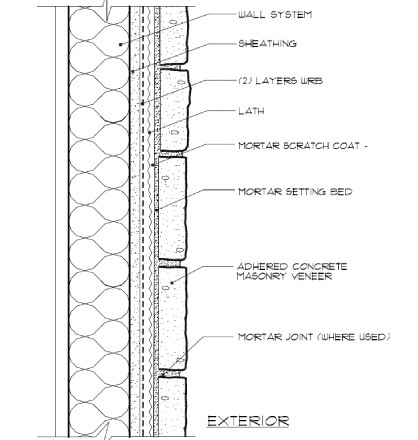 Adhered masonry veneer (AMV) systems are being constructed in all climates across the United States with increased frequency. Today, this type of construction is not only seen on high-end residential buildings but is becoming a common facade element on educational institutes, hospitals, healthcare facilities, airports, museums, and other types of commercial buildings.
Read this article from architects Renae Kwon and Jean Wu to peel back the layers of adhered masonry veneers and discuss how to properly install and test AMV systems.
This article was originally published in the Spring 2023 issue of Licensed Architect magazine, the official publication of the Association of Licensed Architects.