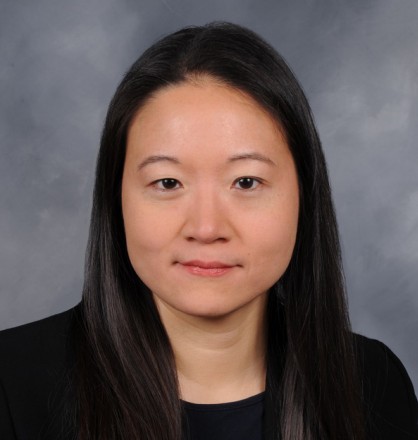 Experience
Jean Wu has extensive experience in exterior envelope consulting services of new construction projects focusing on interface detailing, water penetration, air infiltration, and condensation issues related to the exterior facade elements such as air barriers, windows, curtain walls, masonry veneer wall system, metal panels, EIFS, precast concrete panels, and roofing systems.
Ms. Wu has also been involved in numerous mid-rise and high-rise building facade assessment and investigation projects involving brick masonry walls, EIFS, reinforced concrete structures, terra cotta building facades, windows, curtain walls, adhered masonry veneer, insulated metal panels, and high-rise thin-stone cladding veneer construction.
These investigative projects frequently involve field water testing of exterior building components and followed by repair design and construction document preparation.
REPRESENTATIVE PROJECTS
Exterior Envelope Consulting
University of Pittsburgh, Fifth Avenue Freshman Housing - PA: Exterior envelope design review
Washington University in St. Louis, Olin Business School Expansion - MO: Exterior envelope design review
Boeing Building 245 Expansion - St. Louis, MO: Exterior envelope design review and construction observation services
Southeast Louisiana Veterans Health Care System, Replacement Medical Center -
New Orleans, LA: Exterior envelope design review, quality control testing, and construction observation services
Mount Carmel East Hospital Expansion - Columbus, OH: Exterior envelope design review, onsite mockup review, and construction observation services
Krause Gateway Center - Des Moines, IA: Exterior envelope design review and construction observation services
Northwestern University, 560 Lincoln St. Student Housing - Evanston, IL: Exterior envelope design review, onsite mock-up review, and construction observation services
Mercy Hospital Northwest Arkansas - Rogers, AR: Exterior envelope design review and construction observation services
Omaha VA Ambulatory Care Center - NE: Exterior envelope design review and construction observation services
National Bio and Agro-Defense Facility (NBAF) - Manhattan, KS: Exterior envelope design review, on-site mockup review, quality control testing, and construction observation
Kansas City Airport New Terminal - MO: Exterior envelope design review and construction observation services
Facade Assessment
980 North Michigan (One Magnificent Mile) Building - Chicago, IL: Investigation and documentation of thin granite veneer system
OSF Healthcare Saint Francis Medical Center - Peoria, IL: Facade assessment and repair design of multiple hospital buildings
Leakage Investigation
U.S. Environmental Protection Agency Research Facilities - Research Triangle Park, NC: Leakage investigation, field water testing, and repair design
William P. Hobby Airport - Houston, TX: Leakage investigation, field water testing, and repair design
OSF Healthcare St. Joseph Medical Center - Bloomington, IL: Leakage investigation of multiple buildings, field water testing, repair design, and construction period services
Northwestern University, Arthur Rubloff Building - Chicago, IL: Leakage investigation, field water testing, repair design, and construction period services
Repair and Rehabilitation Design
199 E. Lake Shore Drive Building - Chicago, IL: Terra cotta facade repair design, construction documents, and construction period services
Federal Reserve Bank of Chicago Building - IL: Penthouse reclad design and roof replacement, construction documents,
and construction period services
Bassett Hospital Complex - Cooperstown, NY: Window replacement design, masonry parapet repair design, roof replacement design, construction documents, and construction period services
Mercy Hospital Edmond I-35 - Edmond, OK: Adhered stone masonry veneer failure investigation, repair design, mockup testing, and construction period services
Professional Affiliations
ASTM International
Registrations
Architect in IL
Education
University of Illinois at Urbana-Champaign
Bachelor of Science, Architecture, 2000
Master of Architecture, Structures Option, 2003