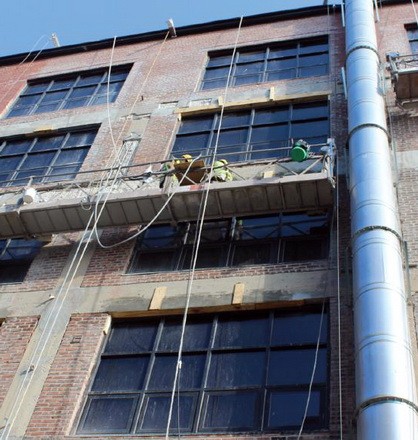 Challenging projects have always provided a sense of accomplishment due to the unique problem-solving skills that are needed throughout the entire project. The structures with many surprises and concealed conditions are not usually the easy and peaceful projects but working together as a team to help the owner understand the issues and possible solutions, all the while maintaining a budget, can be very rewarding. The Jackson Condos project, located in the historic "Old Market" district of Omaha, Nebraska, was one of those projects.
Join design professional Rachel Will and specialty restoration contractor Frank Halsey of Mid-Continental Restoration Company as they discuss how managing a building owner's expectations and water infiltration on mass masonry buildings is an iterative process that can be challenging and rewarding.
This article originally appeared in the Fall 2019 issue of Applicator, the trade magazine from the Sealant, Waterproofing and Restoration Institute. Learn more at SWRIonline.org.