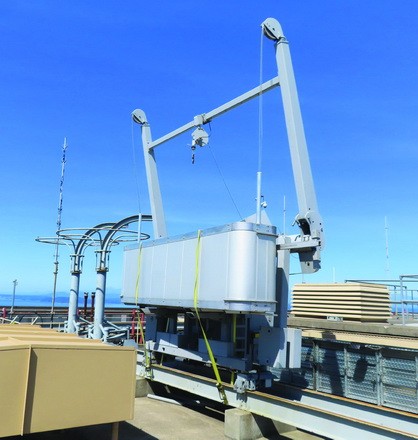 Facade access equipment plays a critical role in facilitating safe and efficient maintenance and construction on building facades. In the United States, strength provisions for this equipment are specified by the Occupational Safety and Health Administration (OSHA), state and local codes, and the 2015 and 2018 International Building Code (IBC). OSHA requires such equipment be inspected and tested to verify compliance with applicable requirements, including capacity requirements.
In this article, structural engineers Jonathan Lewis, Gwenyth Searer, and Stephen Schmitt, Jr. discuss considerations when designing and load testing facade access equipment, as well as recent updates to the IBC and ASCE/SEI 7 that clarify facade access equipment loads and harmonize these loads with other loads commonly encountered in the design of roof structures.
As published in the Concrete Repair Bulletin (CRB), January/February 2021, International Concrete Repair Institute, Inc., Copyright © 2021, www.icri.org.