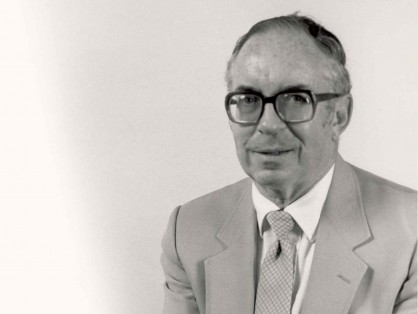 As a nationally recognized expert in the chemistry, properties, and analysis of cement, mortar, and concrete, William (Bill) Hime left an indelible mark on the way concrete construction problems are analyzed and solved. He passed away in Glenview, Illinois, on June 6, 2017, at the age of 91.

Born on December 31, 1925, in Montgomery, Ohio, Mr. Hime's love of science and chemistry led him to Heidelberg University in Tiffin, Ohio, where he earned a bachelor of science degree in chemistry. Later, he did doctoral graduate studies in chemistry at Northwestern University.

Mr. Hime briefly worked as an assistant professor of chemistry at Louisiana Tech University before serving as head of the Portland Cement Association's analytical laboratory and manager of their Chemical and Petrographic Research Section until 1971. In 1972, he and Bernard Erlin co-founded Erlin, Hime Associates (EHA), specializing in chemical and petrographic analyses of concrete and other construction materials.

Mr. Hime joined Wiss, Janney, Elstner Associates, Inc. (WJE) in 1984 through the acquisition of EHA. The EHA group became the WJE Materials Science and Engineering Group, which brought in-house petrographic and chemical analysis capabilities to WJE for the first time. Mr. Hime served as a senior principal at WJE until he retired in 2007 at the age of 81.

"Bill will be remembered by those close to him as a mentor, a tireless worker, and a visionary," said William J. Nugent, WJE president and CEO. "He will be remembered in the industry as a man with almost limitless knowledge about cements and concrete and a true pioneer in applying chemistry to help solve concrete and related materials problems."

Bill Hime was one of the nation's premier experts in the chemistry of cement and failure analysis of concrete and construction materials. He was active in many professional organizations, such as ASTM International, the American Chemical Society, and the American Concrete Institute, and received many special awards from those organizations. Additionally, he published over one hundred professional articles on his findings and was a champion of the prevention of cement burns.