NEWS | September 28, 2021
Upcoming Webinar: Responding to Weld Flaws and Defects - From Preliminary Design to Forensic Investigation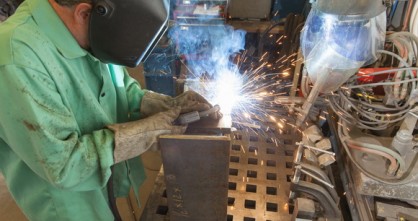 Metal welds join our built world together. Whether on structures, tanks, pipelines, piping, pressure vessels, ships, or machinery, most welds perform adequately most of the time. But problems do arise. A defect is reported by an inspector. There's a technical disagreement about a weld's fitness for service. Or an in-service failure occurs. These problems affect budget, schedule, and -- most importantly -- safety.
In this complimentary, one-hour webinar, WJE engineer Steven Altstadt will provide a high-level description of best practices spanning the entire life cycle of a weld, from responding to existing problems to proactively mitigating potential problems. Using case studies, this webinar will help project managers, asset integrity managers, and non-technical decision makers navigate common problems and solution options.
By the end of the presentation, you will be able to:
Identify common types of weld flaws and defect types,
Compare mitigation options during design and fabrication,
Describe fitness for service assessments, and
Explore techniques for forensic investigation
There will be plenty of time for your questions during the presentation. You are also eligible for one American Institute of Architects (AIA) Learning Unit for your participation.
DETAILS
Responding to Weld Flaws and Defects: From Preliminary Design to Forensic Investigation
Tuesday, October 19, 2021
12:00 PM - 1:00 PM CT