NEWS | March 29, 2023
Webinar Recording: Avoiding the Unexpected: Roofing Asset Management Fundamentals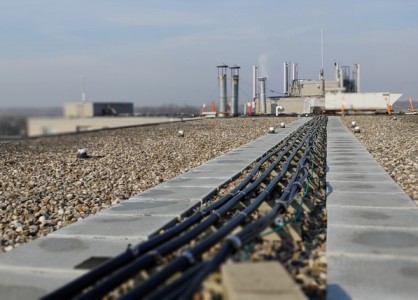 A recording of this webinar is now available.
Roofing is a critical building component that is typically out-of-sight for the public but can have catastrophic impacts on the building and its occupants when it does not perform its primary function—preventing water infiltration. Yet roofing assessments, maintenance, and replacements are often undertaken with partial or incorrect information, resulting in decisions that are less-than-ideal with respect to performance and cost.
In this webinar, WJE architect Erik Murray and structural engineers Remo Capolino and Leah Ruther discuss how to obtain, organize, and analyze information about your roofing systems so that future maintenance and replacement planning can be implemented and tracked to avoid unexpected roofing failures and costly related building damage.
By the end of the webinar, you will be able to:
Describe best practices for roof assessments and roof management
Explain the basic capabilities and benefits of a roof asset management program
Identify possible outputs and analytics that asset management tools can generate
Prioritize timely roof maintenance and improvement projects for your buildings