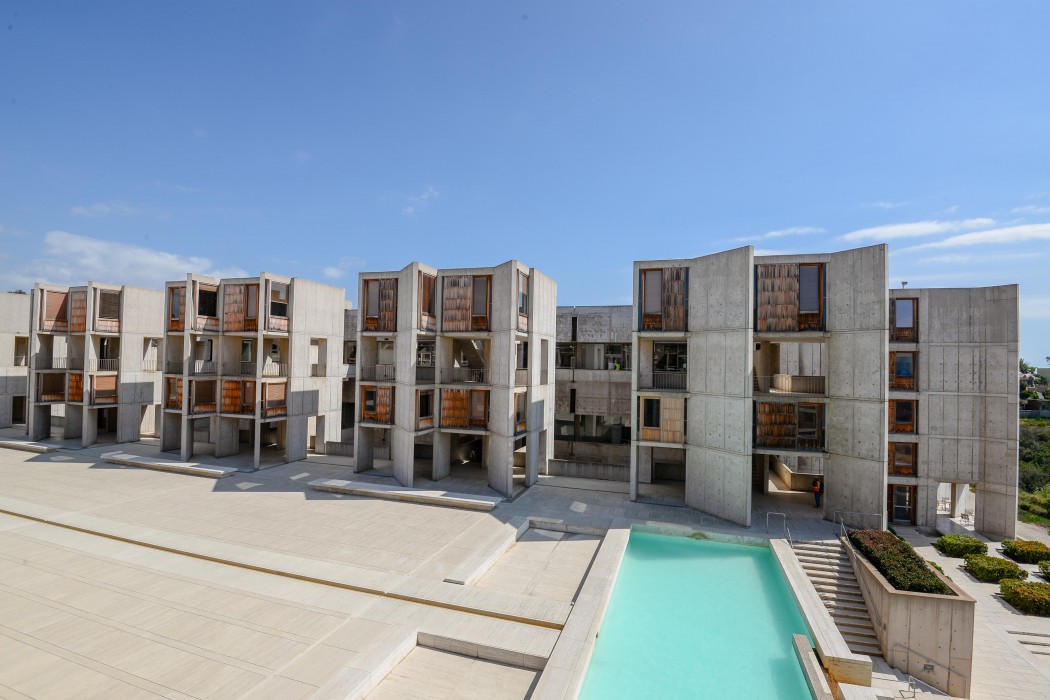 Located on a Southern California bluff overlooking the Pacific Ocean, the Salk Institute for Biological Studies (1965) is one of architect Louis Kahn's finest works, comprised of laboratories, study towers, and offices flanking the iconic plaza. Among the major architectural elements of this unique complex are the prefabricated teak windows set within the concrete structures. After fifty years of marine environment exposure, the window assemblies weathered to a nonuniform appearance, experiencing surface erosion and insect damage that were exacerbated by unfortunate maintenance practices. Restoring these assemblies, which are prime examples of custom exterior millwork important within Kahn's larger body of work, presented unique challenges.
Rather than implement programs of minor aesthetic repairs, the Salk Institute embarked upon a conservation-based approach to address the issues on a long-term basis. In 2013, the Salk Institute partnered with the Getty Conservation Institute (GCI) to develop this approach. Working in tandem with GCI, WJE performed a detailed investigation and analysis of these assemblies and materials. Three different treatments were developed to address the varied degrees of distress, ranging from in situ cleaning and refinishing to selective repair and replacement.

This article was originally published in the Winter 2017 issue of Licensed Architect magazine, the official publication of the Association of Licensed Architects.