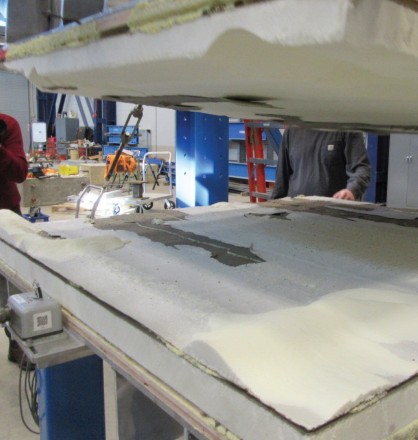 Recently the Midwest Roofing Contractors Association (MRCA) Technical and Research Committee commissioned a research and testing program to investigate the effect on bond capacity of various low-rise foam adhesive ribbon spacings used to adhere together layers of polyisocyanurate roofing insulation boards. To guide the research the MRCA posed a specific question to be answered, "what impact does variation in foam ribbon spacing have on ultimate roof uplift capacity?"
Join roofing experts Randy Adams (R. Adams Roofing, Inc.) and Richard Koziol (WJE) as they share the key details and findings they observed during the testing program.
This article was originally published in Midwest Roofer, the official publication of the MRCA. Learn more at mrca.org.