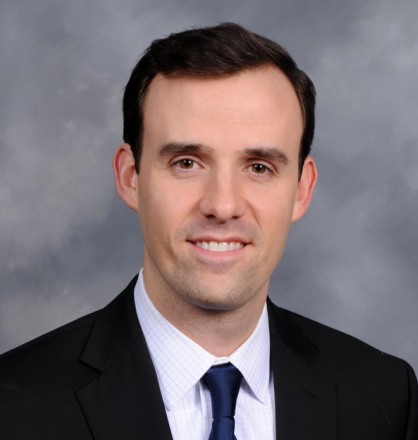 Experience
Zachary Stutts has experience with structural investigations, assessment, and design. He has worked on projects involving concrete, steel, wood, and composite structural systems.
Prior to joining WJE, Mr. Stutts worked for a structural engineering consulting firm in Seattle for five years as a project engineer where he was responsible for analysis, design, coordination, and construction review of building structures and components. He designed office towers, hotels, and residential buildings up to sixty stories and participated in means and methods design assistance for contractors.
At the University of Texas at Austin, Mr. Stutts researched concrete aggregate qualification testing, and he completed internships with AISC, a structural engineering firm, and a geotechnical engineering firm.
REPRESENTATIVE PROJECTS
Concrete Structures
Parking Garage - Renton, WA: Analysis of post-tensioned slabs with corrosion issues
Manufacturing Facility - Gresham, OR: Condition assessment and investigation of cracked slab-on-grade concrete
Office Building - Seattle, WA: Design of two-way post-tensioned concrete slabs*
Residential Building - Chicago, IL: Design of one-way post-tensioned slab and beam floor system for parking garage*
Civic Building - Bellevue, WA: Design of two-way post-tensioned concrete slabs including design of field repairs*
Office Building - San Francisco, CA: Design of pier-supported mat foundation, mild reinforced concrete slabs, hydrostatic pressure slab with tie-downs, and columns for high-rise tower*
Wood Structure Assessment
Agricultural Storage Facility - Hood River, OR: Condition assessment and analysis of snow-damaged roof trusses
Middle School Gymnasium - Medford, OR: Analysis of fractured roof trusses
Hardware Store - Moses Lake, WA: Investigation and analysis of damaged bowstring roof trusses
Timber Pile Bridges - Mississippi Department of Transportation: Condition assessment of several bridges exhibiting deterioration and decay
Earthquake Engineering
Office Building - Seattle, WA: Design of concrete core lateral system, foundations, and diaphragms*
Office Building - Seattle, WA: Design of dual concrete core lateral system with composite steel coupling beams*
Structural Analysis/Computer Applications
Residential Tower - San Francisco, CA: Iterative design of mat foundation subject to unbalanced gravity loads using finite element analysis program*
Residential Tower - Tampa, FL: Concept design of torsionally irregular concrete core of building prone to strong hurricanes*
Steel Structures
Wastewater Treatment Plant - Tacoma, WA: Condition assessment of corroded steel baffle wall construction with proprietary coating system
Wastewater Treatment Plant - Bellingham, WA: Failure investigation of suspended steel pipe collapse with steel hanger components
Office Building - Boston, MA: Design of steel gravity and lateral elements, including composite steel plate shear wall and analysis of staged steel erection*
Hotel Tower - Chicago, IL: Design of steel beams, columns, braces, and embed plates for high-end hotel tower*
Litigation Consulting
Construction Claim - Corvallis, OR: Document review and code research for construction issues related to seismic welding and scheduling
Construction Claim - Hillsboro, OR: Document review and code research for claim related to egress stairs and fire-proofing requirements
*Indicates with previous firm
Professional Affiliations
ACE Mentor Program of Washington
Structural Engineers Association of Washington (SEAW)
Registrations
Professional (Civil) Engineer in CA and WA
Education
Virginia Polytechnic Institute and State University
Bachelor of Science, Civil Engineering, 2010
University of Texas at Austin
Master of Science, Civil Engineering, 2012