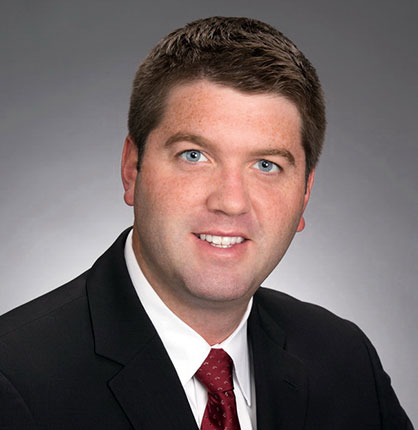 Experience
Steven Spencer is experienced in engineering and project management, peer design review, quality assurance, and contract administration for multifamily and commercial buildings, as well as multimillion dollar cladding and roofing renovation projects. His experience and abilities include legal dispute resolution and construction documentation analysis, as well as design, testing, and inspection of various types of building enclosure assemblies in order to evaluate potential problems regarding moisture infiltration, thermal and vapor flow migration, and wind load resistance.
Mr. Spencer is involved with forensic investigations and building assessments that include roofing and cladding condition surveys utilizing digital thermography, roof uplift testing, nuclear moisture testing, and building water resistance field testing of various types of construction assemblies intended to resist moisture intrusion and migration within building envelopes.
Prior to joining WJE, Mr. Spencer worked for another building envelope consulting firm, where he acquired more than six years of building envelope experience.
REPRESENTATIVE PROJECTS
Roofing and Waterproofing
600 Travis - Houston, TX: Testing and design of roof replacement for seventy-two-story office building*
University of Houston Student Services Building - Clear Lake, TX: Project manager for multimillion-dollar remedial waterproofing and cladding project*
Remington Square Office Building - Houston, TX: Review of roofing and waterproofing construction activities
Construction Troubleshooting
United States Coast Guard Sector Building - Houston, TX: Peer review and quality assurance observations for roofing and waterproofing systems*
Champion's Plaza - New Orleans, LA: Peer review and quality assurance observations for roofing and waterproofing systems*
Facade Assessment
Caesar Park - Rio de Janeiro, Brazil: Condition assessment of concrete and plaster coating facade for high-rise hotel*
Elk Place - New Orleans, LA: Condition assessment of masonry cladding for high-rise office building*
City View Office Buildings - Austin, TX: Curtain wall and window prepurchase survey for multibuilding office complex
Peer Review
University of Houston, Health and Biomed Facility - Houston, TX: Review of building envelope design for a nine-story building expansion
Clear Lake High School - Clear Lake, TX: Review of building envelope design for new high school
Building Enclosure Testing
Greenspoint Mall - Houston, TX: Infrared thermography, nuclear moisture gauge, and roof uplift testing of existing roof*
450 N. Sam Houston - Houston, TX: Nuclear moisture gauge, uplift testing, and fastener withdrawal testing of existing roof*
Sandia National Labs - Albuquerque, NM: Uplift testing of existing roof*
Southern Yacht Club - New Orleans, LA: Water testing of window systems*
Medical Center of Southeast Texas - Port Arthur, TX: Investigation of roof system failure and materials testing*
Roof Assessment and Design
ExxonMobil FTF Buildings - Friendswood, TX: Analysis of existing framing and design of metal building roof replacement*
Greenspoint 8 - Houston, TX: Construction documents for high-rise roof replacement*
ExxonMobil Central Administration Building - Baytown, TX: Construction documents and project manager for multimillion-dollar roof replacement and curtain wall remediation project*
Renaissance Square Towers I and II - Phoenix, AZ: Construction documents for high-rise roof replacement*
*Indicates work with previous firms
Professional Affiliations
International Institute of Building Enclosure Consultants - Gulf Coast Chapter
Registrations
Professional Engineer in TX
Education
Texas A&M University
Bachelor of Science, Civil Engineering, 2008