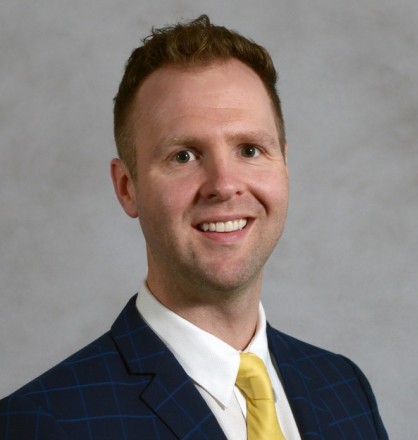 Experience
Parker Mink assists with a wide variety of projects within the structural engineering, building science, and construction industry. While his primary focus area consists of structural assessments, analysis, and investigation of historic structures, he also actively participates in investigations and design of roofing systems, waterproofing, building enclosure analysis, and historic preservation.
While at WJE, Mr. Mink has gained valuable experience in many aspects of structural design and analysis, various types of failure analysis, use of destructive and nondestructive testing techniques for analysis, water testing to identify leak sources, and assessment of building facades and cladding systems.
Prior to joining WJE, Mr. Mink completed his graduate degree with an emphasis in restoration and rehabilitation of historic structural elements at Georgia Institute of Technology.
REPRESENTATIVE PROJECTS
Structural Evaluation and Analysis
Chase Tower - Dallas, TX: Analysis of structural concrete for renovation loading
R.E. St. John Stadium - Kilgore, TX: Structural condition assessment of existing bleacher systems, press boxes, and light poles
IH 345 Bridge - Dallas, TX: Structural condition assessment of concrete bridge deck and load testing of retrofit repairs
Sheraton-North Dallas - TX: Design and analysis of window fall protection
UTSW Parking Garages - Dallas, TX: Assessment and repair design for multiple parking garages
Failure Investigation
High School Football Stadium - TX: Investigation of distress resulting from subsurface soil movement and design deviations
South Park Mall - Charlotte, NC: Investigation of precast double-tee roof collapse
Repair and Rehabilitation Design
Georgia Tech Leadership Challenge Course - Atlanta, GA: Failure investigation, analysis, and repair of load bearing elements of elevated obstacle course
Rutledge Tower - Charleston, SC: Assessment of concrete facade distress and design of facade repairs
Historic Preservation and Repair
Eldon B. Mahon Federal Court House - Fort Worth, TX: Condition survey and preservation recommendations for historic window renovation
The Adolphus Hotel - Dallas, TX: Structural condition assessment and repair recommendations for historic fire escape and various structural investigations for historic hotel renovation
Gulf Cone Building - Dallas, TX: Structural condition assessment of historic heavy timber framing
Old Dallas High School - Dallas, TX: Investigation, assessment, and consultation of historic structural systems for building repurposing
Ambassador Hotel - Dallas, TX: Investigation, assessment, and consultation of historic structural systems; investigation of historic waterproofing systems and design of retrofit systems
Turner House - Dallas, TX: Baseline condition assessment and consultation of historic preservation efforts
Oak Tower - Kansas City, MO: Investigation and stabilization design of historic terracotta facade distress
Facade Assessment
Dillard's at NorthPark Center - Dallas, TX: Investigation and repair design of distressed cast stone facade elements
UTA College Park - Arlington, TX: Investigation of cast stone mortar distress
First National Center - Oklahoma City, OK: Assessment of historic limestone facade
Roofing and Waterproofing
NorthPark Center - Dallas, TX: Design, contract administration, and construction observation services of roof replacement
Professional Affiliations
Structural Engineers Association of Texas (SEAoT)
International Institute of Building Enclosure Consultants - North Texas chapter
Registrations
Professional Engineer in TX
Society of Professional Rope Access Technicians - Level I Rope Access Technician
Education
University of Tennessee
Bachelor of Science, Civil Engineering, 2011
Georgia Institute of Technology
Master of Science, Civil Engineering, 2012