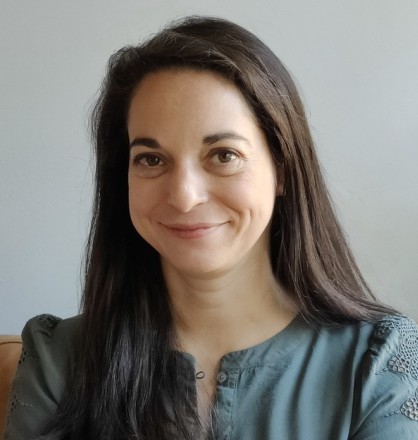 Experience
Since joining WJE in 2004, Rita Ray has been involved with failure investigation and repair design for both new and existing construction. Her recent work includes providing design peer review as well as preconstruction and construction phase services to verify contractor compliance with the design intent and to address unanticipated design conditions in the field, predominantly working on new construction projects. Ms. Ray has been involved with multiple large-scale projects involving the construction of multi-building complexes for mixed residential and commercial use. She also has broad-based experience in leakage investigations, building enclosure assessments, and repair design for existing construction.
As WJE's representative in the Raleigh area since April 2010, Ms. Ray has been integrally involved in providing building enclosure commissioning and enclosure consulting services on several North Carolina and Virginia State University projects, as well as providing construction period services and leakage investigations at several buildings that comprise the Raleigh/Durham International Airport complex and other privately owned projects.
Ms. Ray was a founding member of the Research Triangle Chapter of the AIA's Building Enclosure Council, serving as Board Chair during the 2012–2013 term. Ms. Ray has continued to serve on the Board since the group's inception.
REPRESENTATIVE PROJECTS
Peer Review and Construction Observation
Virginia Polytechnic Institute and State University, Davidson Hall - Blacksburg, VA: Peer review and construction period services pertaining to enclosure construction of curtain wall, storefront, fluid-applied air barrier, flashing assemblies, exterior insulation, Hokie stone masonry veneer, joint sealant, and precast facade panels
Virginia Polytechnic Institute and State University, New Classroom Building - Blacksburg, VA: Peer review and construction period services pertaining to enclosure construction of curtain wall, fluid-applied air barrier, flashing assemblies, exterior insulation, Hokie stone masonry veneer, joint sealant, and precast facade panels
Duke University, West Student Union Renovation - Durham, NC: Facade rehabilitation and reclad, curtain wall, metal panel, air barrier, cold fluid-applied waterproofing, and single-ply roofing
Raleigh/Durham International Airport, Terminal 1 - Morrisville, NC: Facade rehabilitation and reclad, aluminum curtain wall, metal panel, and sheet-applied air barrier
Building Envelope Commissioning
University of North Carolina at Chapel Hill, Imaging Research Building - Chapel Hill, NC: Curtain wall, punch window, fluid-applied air barrier, brick masonry, metal panel, precast concrete, waterproofing, roofing review from design through occupancy
North Carolina State University, James B. Hunt, Jr. Library - Raleigh, NC: Utilization of curtain wall, fiber-cement panels, metal panels, fluid-applied air barrier, roofing review from design through occupancy
The University of North Carolina at Chapel Hill, Mary Ellen Jones Building - Chapel Hill, NC: Curtain wall, metal panel, precast facade panels, fluid-applied air barrier, and roofing review from design through occupancy
Facade Assessment/Leakage Investigation
Virginia Polytechnic Institute, Smith Career Center - Blacksburg, VA: Investigation of leakage and exterior stone masonry failure; development of repair recommendations
RDU Building 31 - Morrisville, NC: Limited facade condition assessment and leakage investigation; development of repair recommendations
RDU Department of Aviation Building - Morrisville, NC: Leakage investigation and development of repair recommendations; consulting services for the repair designer of record
Professional Affiliations
American Institute of Architects
American Society of Civil Engineers
Building Enclosure Council - Raleigh, North Carolina, board chair
Registrations
Professional Engineer in NC
Education
University of Maryland, College Park
Bachelor of Science, Civil Engineering, 2004