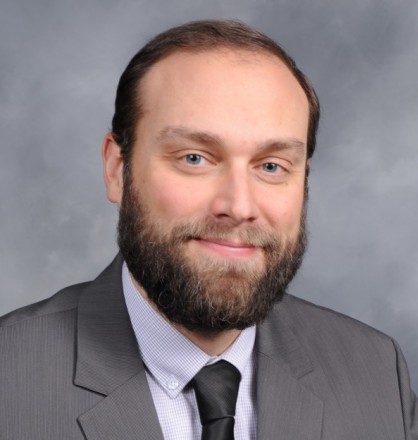 Experience
Since joining WJE in 2004, Joseph Zale has participated in and managed numerous building envelope investigation and repair projects. He has performed numerous water leakage investigations and also evaluated moisture problems caused by air infiltration and thermal anomalies in the building envelope. Mr. Zale has performed and supervised the testing of exterior cladding and roofing systems based on standards developed by the American Society for Testing and Materials and the American Architectural Manufacturers Association as well as procedures developed for specific projects.
Mr. Zale has focused on exterior wall and roofing system evaluations and the integration of the two. He has been involved in the restoration of buildings ranging from historic churches to high-rise offices. His investigations and restoration projects have involved a variety of materials, including brick masonry, terra cotta, stone, roofing and waterproofing, and window and curtain wall systems. Mr. Zale has managed projects consisting of the design and preparation of drawings and specifications for repair projects, including masonry rebuilding, full and partial facade recladding, roof replacement, and window replacement as well as peer reviews for new construction.
REPRESENTATIVE PROJECTS
Architectural Investigation
The Colonnade - Golden Valley, MN: Water leakage investigation of a sloped glazing curtain wall system utilizing difficult access (rappelling) techniques
Midwestern University - Downers Grove, IL: Investigation of a precast concrete and curtain wall facade to evaluate wall performance from an air infiltration standpoint utilizing infrared thermography
Facade Assessment
Citicorp Plaza - Chicago, IL: Precast concrete panel and curtain wall facade inspection and documentation
311 South Wacker Drive - Chicago, IL: Granite facade investigation of sixty-seven-story high-rise
Construction Administration/Masonry Assessment
The Clark-Adams - Chicago, IL: Masonry and terra cotta facade investigation, construction documents, and repair observations
Maroa Forsyth Middle School - Maroa, IL: Water leakage testing; construction documents; construction administration for masonry wall repairs
St. Joseph Church - Chicago, IL: Investigation of brick and terra cotta masonry and roof distress conditions as well as preparation of repair documents
Valparaiso University - Valparaiso, IN: Masonry facade repair observations, construction documents, and structural analysis for two campus buildings
Condition Assessment
Bridgman Public Library - Bridgman, MI: Investigation and structural analysis of existing roof anchorage conditions
29 North Wacker Drive - Chicago, IL: Detailed investigation and documentation of thin granite veneer system with projecting aluminum grillage
Historic Preservation
St. Mary of the Angels - Chicago, IL: Difficult access inspection and reclad design of a terra cotta and clay-tile-clad church dome, including replacement of the waterproofing
Fischer Theater - Danville, IL: Limited structural evaluation, including visual inspection of masonry wall, roof and wood truss, and framing elements
Repair and Rehabilitation Design
Advocate Condell Medical Center - Libertyville, IL: Reclad of an EIFS facade, including window and curtain walls and roof replacement construction documents and construction period services as part of a design-build team
Metropolitan Place Condominiums - Chicago, IL: Construction documents and construction period services related to a brick masonry and DEFS clad wall system
Professional Affiliations
RCI, Inc.
Education
University of Illinois at Urbana-Champaign
Bachelor of Science, Architectural Studies, 2001
Master of Architecture, Structures Option, 2004