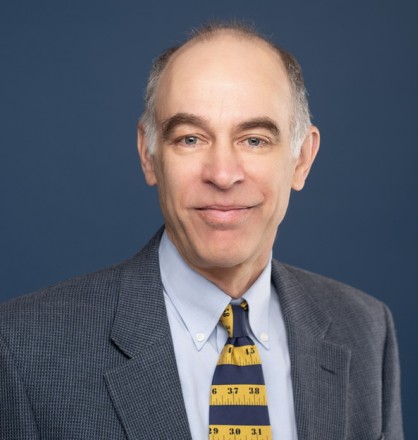 Experience
Jeffrey Levine is a nationally recognized expert in the field of slate roofing, with thirty years of experience in building materials conservation, much of which has focused on steep-slope and low-slope roof systems. Mr. Levine has served as a project manager for more than 340 envelope restoration and rehabilitation projects, preservation plans, and maintenance programs for a large variety of building types, including academic, commercial, residential, and ecclesiastical buildings; museums; industrial structures; and, ruins. This project diversity has provided Mr. Levine with technical experience in the full range of historic and modern roofing and building materials and their related construction systems. He is the recipient of many project and publication awards, has authored numerous technical articles, and is active in several roofing and historic preservation organizations.
Prior to joining WJE in 2018, Mr. Levine was the founding principal of Levine & Company, a roof and building envelope consulting firm specializing in the conservation of historic building materials and systems.
REPRESENTATIVE PROJECTS
Roofing and Waterproofing
University of Pennsylvania, Module VII Chiller Plant - Philadelphia, PA: Replacement and upgrading of 35,000- square-foot modified bitumen roof system*
Friends Center Corporation - Philadelphia, PA: Replacement of below-grade waterproofing on tunnel connecting two of the site's historic buildings, including concrete substrate repair and paver systems*
Mann Center for the Performing Arts - Philadelphia, PA: Investigation and analysis of oxide staining on Terne Coated Stainless Steel (TCS) roofing and wall cladding*
Haverford College, Barclay Hall - Haverford, PA: Multiphase roof replacement program, including new slate roofing, copper pole gutters, and low-slope roof systems*
Academy of Music - Philadelphia, PA: Design Development documents for replacing this National Historic Landmark's lead coated copper standing seam roof system and associated built-in gutter liners
Roof Assessment and Design
Cornell University, McGraw Hall - Ithaca, NY: Replacement of Mansard roof with new patterned slate to match the original and new liquid-applied membrane gutter liners*
Sheraton University City - Philadelphia, PA: Roofing condition assessment and IR survey to determine the feasibility of roof re-cover in lieu of roof replacement.
Vassar College, Josselyn House - Poughkeepsie, NY: Multiphase roof replacement program, including 121 squares of slate roofing and cladding, new box gutters, standing and flat seam copper roofing, and liquid-applied membrane roofing*
New St. Mary's Church - Burlington, NJ: Feasibility study for restoring the Church's original gutter system and condition assessment of the existing batten seam roof
Repair and Rehabilitation
Blair County Courthouse - Hollidaysburg, PA: Multiphase rehabilitation program for c.1875 Gothic-style courthouse, including new flat seam copper roofing, through-wall flashings, and coping caps, and repair of existing lead roofing*
Girard Museum - Philadelphia, PA: Repair and rehabilitation of existing TCS II roofing and pole gutters, wood shingle roofing, and brick masonry chimneys*
Haverford College, Whitehead Campus Center - Haverford, PA: Slate roof rehabilitation, including slate repair, and upgrading of snow retention, lightning protection, and skylight systems
Water/Air Leakage Assessment
Cornell University - Ithaca, NY: Review of construction documents, survey, analysis, and resolution of leaks at several buildings, including a slate roof, new copper gutter liners, and new zinc roofing and gutters*
Friends Center Corporation, Race Street Meetinghouse - Philadelphia, PA: Leak investigation for new, dysfunctional built-in gutters; repair/replacement options; relining of gutters with a liquid-applied membrane waterproofing system*
Professional Affiliations
ASTM International
Association of Preservation Technology International - Delaware Valley Chapter
Lower Merion Conservancy
National Roofing Contractors Association
National Slate Association
National Trust for Historic Preservation
RCI, Inc.
Education
The University of Pennsylvania
Bachelor of Science, Finance, 1984
Cornell University
Master of Arts, Historic Preservation Planning, 1988