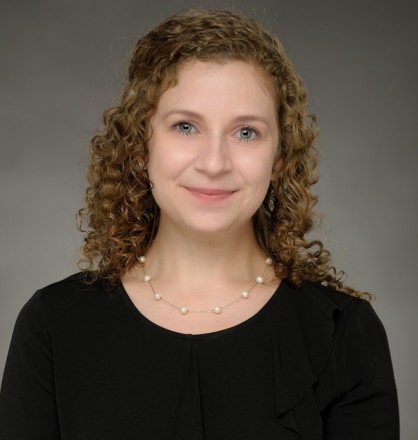 Experience
Since joining WJE in 2016, Heather Todak has worked on numerous projects involving concrete assessment and repair design, structural evaluation, and nondestructive testing. Her work has involved both existing or historic structures and construction-period services.
Ms. Todak specializes in the application of nondestructive evaluation techniques for the assessment of concrete and masonry structural elements. She is an experienced practitioner in the fields of ground-penetrating radar (GPR), impact echo, ultrasonic shear wave tomography, and ultrasonic pulse velocity. Ms. Todak has investigated, tested, and provided repair recommendations for bridges, high-rise concrete structures, parking structures, post-tensioned concrete structures, water and wastewater treatment infrastructure, pavements, foundations, and historic buildings.
She is affiliated with several nondestructive testing related committees and subcommittees with the ACI, including technical committees 228 and associated subcommittees through which she has assisted in the development of ACI documents and certification programs. Ms. Todak currently serves as Chair for the ACI 228-0B subcommittee for Visual Condition Survey of Concrete and serves on the board of directors for the ACI Southern California Chapter.
REPRESENTATIVE PROJECTS
Nondestructive Evaluation
Electrical Power Research Institute (EPRI) - Charlotte, NC: Nondestructive evaluation capabilities research study for reinforced concrete elements and grouted post-tensioning ducts
Trimont Condominiums - Pittsburgh, PA: Concrete facade evaluation with electromagnetic scanning methods
Lone Star Legal Aid Building - Houston, TX: Fire damage-related assessment of concrete framing
United States Coast Guard - Sector San Juan, Puerto Rico: Fast response cutter pier investigation, including structural assessment, service life modeling, instrumentation, and load testing
El Nuevo Amanecer Apartments - Los Angeles, CA: Fire damage evaluation and load testing
USC Pacific Asia Museum - Pasadena, CA: Basement moisture investigation and monitoring of historic building
Concrete Structures
Pasadena City College - Pasadena, CA: Parking structure condition assessment and repair design
901 East 3rd Street - Los Angeles, CA: Nonductile concrete building assessment
The Ritz-Carlton Hotel - Laguna Niguel, CA: Parking structure evaluation and repair of post-tensioning components
Susquehanna Nuclear Power Plant - Susquehanna, PA: As-built survey of reinforcement and embedments for structural modifications
Colorado Center Tower 3 - Denver, CO: Evaluation and repair of joints between precast concrete columns
Ford Amphitheatre - Los Angeles, CA: Historic concrete evaluation and repair documents
Construction Troubleshooting
Rinconada Water Treatment Plant - Los Gatos, CA: Reinforcement cover assessment and repair design
Inland Empire Regional Water Recycling Plant - Chino, CA: Construction period services, concrete condition assessment and repair design
Puente Hills Recycling Facility - Whittier, CA: Reinforced concrete placement and finishing evaluation
R&B Shultz Early Childhood Education Center - Paso Robles, CA: Evaluation of concrete slab-on-ground
Structural Evaluation
Ice House Building - Cleveland, OH: Structural evaluation and as-built survey of concrete-framed building
King Edward Apartment Building - Pittsburgh, PA: Structural evaluation of existing concrete columns
Peabody Stadium – Santa Barbara, CA: Concrete retaining wall investigation
442 West Ocean Boulevard - Damage evaluation and repairs for structural slab movement during construction phase
Professional Affiliations
American Concrete Institute
California Preservation Foundation
Structural Engineers Association of Southern California
Registrations
Professional (Civil) Engineer in CA
Education
Virginia Polytechnic Institute and State University
Bachelor of Science, Civil Engineering, 2014
Purdue University
Master of Science, Civil Engineering Materials and Structures, 2015