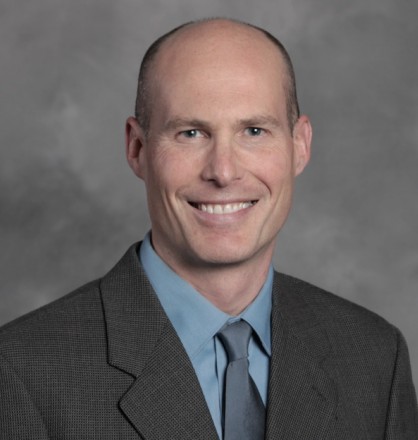 Experience
Zeno Martin has accomplished numerous investigations of existing structures focused on structural issues, including performance, excessive movements, deterioration, fire damage, construction defects, and failures, and in designing appropriate repairs. He examines many types of structures, including low-rise and high-rise buildings, parking structures, bridges, temporary falsework, tanks, and foundations. Mr. Martin has experience evaluating and designing with concrete, steel, wood, and masonry materials.
Prior to joining WJE in 2008, Mr. Martin worked for APA – The Engineered Wood Association, where he tested to failure a wide variety of wood structural products, including large-scale assemblies. He also has experience developing building code design provisions and deriving design values. Mr. Martin was instrumental in the development of new wall bracing provisions now in the International Building Code and International Residential Code.
Mr. Martin has authored dozens of papers and has had articles published in several different magazines and journals. He is the coauthor of a text published by the International Code Council and a chapter author for a textbook published by McGraw-Hill. Mr. Martin has also presented at a number of professional conferences.
REPRESENTATIVE PROJECTS
Structural Evaluation
Clatskanie Ethanol Plant - Clatskanie, OR: Investigation of process tank bolted connection failures
Four Seasons Hotel and Private Residences - Seattle, WA: Post-tensioned concrete slab deflection analysis
Sprint Data Center - San Jose, CA: Wood beam cracking and excessive deflections
Harrington Square Apartments - Renton, WA: Fire damage assessment of post-tensioned concrete slab
Hylebos Bascule Bridge - Tacoma, WA: Deterioration assessment and load rating of steel bascule trusses
Failure Investigation
I-84/Robinson Road Bridge - Nampa, ID: Steel falsework collapse
Capital High School - Olympia, WA: Wood roof truss collapse
Repair and Rehabilitation Design
Group Health Cooperative - Everett, WA: Design of new cladding structural support and attachments to existing structure
Duwamish Cohousing - Seattle, WA: Repair design for damages due to expansive fill under concrete slabs
Litigation Consulting
Morse Square - Bellingham, WA: Investigation of wood shear wall construction defect claims
McGuire Apartments, Carpenters Tower - Seattle, WA: Investigation of post-tensioning and reinforced concrete damages claim
Testing and Instrumentation
Glue-Laminated Timber Beams - Tacoma, WA: Testing of aged, weather-exposed, creosote-treated, checked glulam beams
Hundreds of Element and Assembly Tests: Oriented strand board, plywood, glulam, laminated veneer lumber, I-joists, and other wood composites
Professional Affiliations
American Institute of Steel Construction (AISC)
American Society of Civil Engineers (ASCE)
APA – The Engineered Wood Association
Registrations
Civil Engineer in CA, ID, OR, and WA
Structural Engineer in AK, ID, NV, OR, and WA
Education
Michigan Technological University
Bachelor of Science, Civil Engineering, 1996
Master of Science, Civil Engineering, 1999