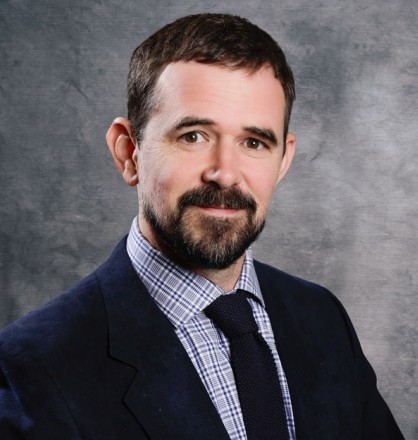 Experience
Zachary Gates is an engineer-in-training working at the intersection of building science and construction. His practice includes investigation of failures and repair design for various facade and building enclosure systems, as well as new construction consulting.
Mr. Gates' experience includes a broad range of buildings, including high- and mid-rise multifamily, office, hospital, government, and education facilities. He is experienced with various cladding systems, including portland cement plaster (stucco), EIFS, masonry veneer, historic mass masonry, composite metal panels, glazed aluminum curtain wall and window systems, and panelized cladding systems.
Mr. Gates also designs repairs for existing roof installations and consults on the new design of various roofing systems. He has experience with multiple roofing systems, including single- and multi-ply and metal roofing. Mr. Gates also evaluates and designs below-grade waterproofing systems, having served as the warranty conformance observer for several large-scale projects.
REPRESENTATIVE PROJECTS
Building Enclosure Commissioning
University of Texas Southwestern Medical Center, Clements University Hospital, Third Tower - Dallas: Design review and Owner's field representative for below-grade waterproofing, curtain wall, punched windows, precast panels, air barrier, metal panels, and built-up roof assemblies
Building Science
900 East Park Boulevard - Plano, TX: Ongoing instrumentation, monitoring, and modeling of hygrothermal performance of county office building
St. Francis Parish Church - Oklahoma City, OK: Hygrothermal analysis of replacement roof assembly options
Prestonwood Place - Dallas, TX: Hygrothermal analysis of replacement wall assemblies for office building exterior rehabilitation
Design Review
Dallas County Records Complex - TX: Enclosure peer review services and construction phase services for general contractor
Pavilion Phase III - Dallas, TX: Enclosure peer review services and construction phase services for medical office development
Atelier Lofts - Dallas, TX: Enclosure peer review services and construction phase services for high-rise residential development
Reeves County Hospital District - Midland, TX: Enclosure peer review services and construction phase services for new hospital
Texas Health Denton Center for Women - Denton: Enclosure peer review services and construction phase services for hospital expansion
Failure/Damage Investigations
University of Houston - TX: Hurricane damage roof and facade assessments of nine buildings on campus
First Baptist Church - Sulphur, LA: Investigation of roofing system failures from Hurricane Laura
Aransas County Independent School District - Rockport, TX: Investigation of hurricane damage, repair design, and construction phase services for several buildings
Roofing and Waterproofing
Oklahoma State University Medical Center, Oklahoma Osteopathic Hospital - Tulsa: Condition assessment, repair design, and construction administration for roof and facades of historic hospital
Globe Life Field - Arlington, TX: Design review and warranty conformance observations for waterproofing systems
NorthPark Center - Dallas, TX: Leak investigations, repair design, and construction observation for roof and facade replacement
Parkland Health System - Dallas, TX: Roof replacement design and construction administration for administrative building
Market-Ross Place - Dallas, TX: Construction phase services for historic masonry repair and window replacement
Professional Affiliations
American Society of Civil Engineers (ASCE)
American Society of Heating, Refrigeration, and Air Conditioning Engineers (ASHRAE)
American Society of Hospital Engineers (ASHE)
Building Enclosure Council - Dallas Chapter
International Institute of Building Enclosure Consultants - North Texas Chapter
Registrations
Building Enclosure Commissioning Process Provider (BECxP)
Education
North Carolina State University
Bachelor of Science in Civil Engineering, 2011