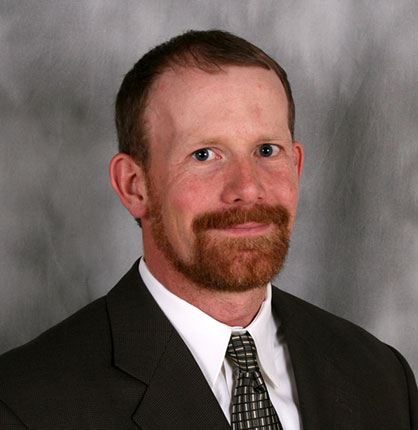 Experience
Since joining WJE in 2002, Wade Clarke has been called on to provide on-site investigations, structural evaluations, and repair designs to address a wide variety of structural problems in industrial, parking, commercial, residential, and bridge structures. He has gained extensive experience working as a contractor's engineer on new construction and rehabilitation projects.
In addition, he has completed evaluations and repair design for wood structures and concrete foundations. Mr. Clarke has also investigated the failures of numerous structures, including bridges, temporary works, and agricultural facilities.
Mr. Clarke's work on bridge projects has included load rating, retrofit design, installation of retrofits for fatigue-sensitive details, development and evaluation of steel bridge erection procedures, evaluation and design of precast segmental bridge erection equipment, and design of jacking procedures and assemblies for structural repairs and modifications. Mr. Clarke has also performed numerous fracture critical and in-depth inspections and retrofit installations using industrial rope access techniques.
REPRESENTATIVE PROJECTS
Bridge Engineering
Chicago Skyway - IL: Design of temporary shoring and jacking systems for bridge repairs and main truss member replacement under traffic
I-280 Maumee River Crossing - Toledo, OH: Design and installation of bridge erection equipment modifications
I-480 Bridge - Omaha, NE: Installation of retrofits for fatigue sensitive details
Multiple State Highway Bridges - IA: Evaluation of steel abutment piles
Three Truss Bridges - IA: Analysis, load rating, and gusset plate evaluation
Reed's Island Bridge - Hilo, HI: Condition survey, materials sampling and testing, analysis, and retrofit design for seismic and vehicular loading
Bridge of the Americas - Panama City, Panama: Fracture critical and in-depth inspections using industrial rope access techniques
Failure Investigation
I-35W Bridge - Minneapolis, MN: Field investigation of steel truss bridge collapse
Indianapolis International Airport - IN: Failure investigation of two falsework towers during erection of new terminal roof trusses
Quad County Grain - Oskaloosa, IA: Investigation of collapse of 700,000-bushel-capacity commercial grain bin
Grain Storage Bins - What Cheer, IA: Investigation of wind-related damage to two steel grain bins
Flat Storage Building - Lamar, NE: Investigation of failure of the foundation of a grain storage building
Steel Technologies - Ghent, KY: Investigation, analysis, and dynamic testing of structurally deficient overhead crane runway at pickling facility
Repair and Rehabilitation Design
Garfield Park Conservatory - Chicago, IL: Foundation evaluation and steel truss repair design
K. Yamada Distributors - Honolulu, HI: Analysis and replacement of damaged concrete floor slab at company's warehouse
Open Pantry - Milwaukee, WI: Design of repairs for damaged wood roof trusses
Structural Evaluation
Parking Garage - Chicago, IL: Large-scale structural review including three-dimensional finite element modeling and field investigation
Midwest Hoist and Tower Crane - Various Locations: Structural analysis of building tie-in supports of construction elevators
O'Hare International Airport, Canopy at Terminals 2 and 3 - Chicago, IL: Fracture evaluation of defects in shop welds of steel pedestrian canopy
Professional Affiliations
American Institute of Steel Construction (AISC)
Transportation Research Board (TRB)
International Association for Bridge and Structural Engineering (IABSE)
Registrations
NHI Course 130055 - Safety Inspection of In-Service Bridges
NHI Course 130078 - Fracture Critical Inspection Techniques of Steel Bridges
Professional Engineer in IA, IN, OR, and WA
Society of Professional Rope Access Technicians - Level II
Structural Engineer in IL
Education
Wesleyan University
Bachelor of Arts, History, 1997
University of Illinois at Urbana-Champaign
Bachelor of Science, Civil Engineering, 2001
Master of Science, Structures, 2002