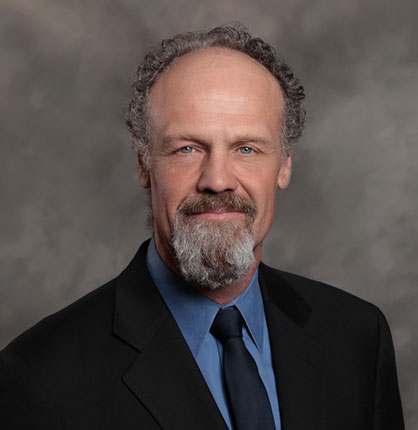 Experience
Wade Vorley is an architect with previous experience as a construction contractor. He has been with WJE since 2002, focusing his practice on building envelope investigation and design. Mr. Vorley provides field investigations, condition surveys, and repair designs for building owners, design consultation and peer review services for architectural firms, and litigation support for attorneys and insurance companies.
Mr. Vorley is published in trade journals, presents AIA accredited seminars and conducts research. He writes technical papers, including one presented at the 2011 NRCA International Roofing Symposium in Washington, D.C. and one at the 2013 Waterproof Membranes Conference in Dusseldorf, Germany.
Prior to joining WJE, Mr. Vorley worked as a roof installer, supervisor, project manager, and cost estimator with Cambie Roofing Contractors Ltd. in Vancouver, Canada. He prepared more than 2,600 roofing estimates and managed more than 600 projects for new and retrofit roofing systems.
REPRESENTATIVE PROJECTS
Design Peer Review
Santa Monica Place - Santa Monica, CA: Roofing and plaza waterproofing design consulting for reconstruction of a shopping mall as an exterior space
MTA Gold Line - Pasadena, CA: Building envelope peer review for works yard of new light rail line in Los Angeles County
Fantasy Springs Casino Resort - Indio, CA: Roofing and waterproofing design consulting for new hotel tower, casino, concourse, and water features
Repair and Rehabilitation Design
Rainier Warehouses - Sumner, WA: Investigation and repair design of more than 500,000 square feet of roofing with unique leakage and condensation problems
City of Bellingham Warehouse - Bellingham, WA: Sheet metal roofing replacement design
Hertz Rental Building - Seattle, WA: Investigation and repair design of roofing on a 1948 Union Pacific Railway warehouse
Pacific Village - Aiea, HI: Investigation and repair design of tile mansard and low-slope roofing on a twenty-six-building residential complex
Savery Hall, University of Washington - Seattle: Slate roofing and low-slope roofing rehabilitation design
Condition Assessment
TRF Pacific - Puget Sound, WA: Condition survey of roofing systems at six retail shopping malls
Bellevue Tower - Bellevue, WA: Assessment of built-up roofing system on a twenty-four-story residential high-rise building
Columbia Tower - Seattle, WA: Roofing, plaza, and planter waterproofing assessment
Fisherman's Terminal - Port of Seattle, WA: Condition assessment of sheet metal roofing system
Safeway Store - Seattle, WA: Prepurchase survey of roofing and waterproofing on a rooftop parking deck
Smith Tower - Seattle, WA: Condition assessment of modified bitumen roofing system
Condensation and Water Entry Studies
Joint Base Lewis McChord Residences - WA: Investigation of attic condensation issues
Kittitas Fire Station - Kittitas County, WA: Investigation of sloped roof irregularities related to sheathing and condensation
University of Washington, Medical Center - Seattle: Investigation of leakage at third-floor plaza areas
Construction Observation Services
CenturyLink Field Event Center - Seattle, WA: Observation of reflective single ply roofing and solar panel installation
High Point Elementary - Seattle, WA: Inspection of asphalt shingle roofing replacement
Price Residence - Laguna Beach, CA: Repair design of luxury residence including plaza/patio waterproofing, stucco, and tile roofing
Professional Affiliations
American Institute of Architects
ASTM International
International Institute of Building Enclosure Consultants
Registrations
Architect in ID, OR, and WA
National Council of Architectural Registration Boards (NCARB)
Registered Roofing Consultant
Education
University of British Columbia
Bachelor of Arts, Urban Studies, 1999
University of California, Berkeley
Master of Architecture, 2002