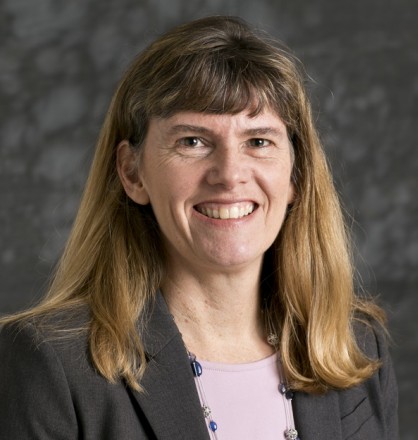 Experience
Una Gilmartin has significant experience in the evaluation and rehabilitation design for existing structures, with a particular expertise in designs for historic structures. Her work has included condition assessments, structural evaluations, and materials conservation for historic buildings and bridges. Ms. Gilmartin specializes in strategic upgrades to structures, including early reinforced concrete, stone masonry, and adobe structures. She has developed designs for a number of National Historic Landmark (NHL) structures.
Ms. Gilmartin has led multidisciplinary teams in the assessment and repair design for existing structures and facilities. She is skilled in using nondestructive testing techniques, materials testing, and instrumentation to conduct investigations and to develop appropriate repairs. Ms. Gilmartin has considerable experience in post-earthquake safety evaluations. Her work has included field documentation, development of upgrade designs, estimation of upgrade costs, and report preparation.
Ms. Gilmartin's projects have received the California Governor's Award for Historic Preservation, as well as design awards in other states.
REPRESENTATIVE PROJECTS
Washington Monument - Washington, D.C.: Repair of earthquake damage to 550-foot- tall marble monument
Lincoln Memorial - Washington, D.C.: Post- earthquake safety evaluation and conceptual repairs
Alcatraz Cellhouse - San Francisco, CA: Construction documents for structural stabilization and seismic upgrade design of historic prison
Perry's Victory Memorial - Put-in-Bay, OH: Concrete assessment and design of structural repairs for 350-foot-tall granite and concrete national monument
Sather Gate - Berkeley, CA: Restoration and seismic upgrade of historic bronze-clad gate, design of new framing, and materials conservation
Alcatraz Island, Warden's House Slope - San Francisco, CA: Stabilization of sandstone slope below historic ruins
San Francisco Maritime Amphitheater, Aquatic Park NHL - San Francisco, CA: Design of comprehensive rehabilitation of historic WPA facility
Mission San Miguel - San Miguel, CA: Earthquake damage assessment and review of historic adobe structures
U.S. Department of State Facilities - Taipei, Taiwan: Earthquake damage assessments
Alan Bible Visitor Center - Lake Mead National Recreation Area, NV: Rehabilitation design for Mission 66 visitor center
Klondike Gold Rush - Skagway, AK: Seismic assessment and schematic repair design for five historic buildings
Going-to-the-Sun-Road - West Glacier, MT: Field assessment and repair recommendations for seven historic concrete and stone bridges and culverts
Volcano House - Volcano National Park, HI: Seismic assessment and upgrade design of historic hotel
Crystal Cove Historic District - Laguna Beach, CA: Structural and seismic assessment of historic beach cottages
Rancho San Andreas Castro Adobe - Watsonville, CA: Seismic upgrade design of historic adobe and restoration of architectural elements
Jack London State Park - Glen Ellen, CA: Cultural Landscape Report and structural assessment
Wawona Hotel - Yosemite National Park, CA: Preparation of Historic Structure Report to guide treatment of seven historic buildings
Earthquake Damage Assessment - Various Locations: Mineral, VA; San Simeon Earthquake, CA; Chi-Chi Earthquake, Taipei, Taiwan; Northridge Earthquake, CA; and Loma Prieta Earthquake, CA
Professional Affiliations
Association for Preservation Technology International
California Preservation Foundation
International Council on Monuments and Sites (ICOMOS)
Registrations
Professional Engineer in CA and MI
Education
California Polytechnic State University
Bachelor of Science, Civil Engineering, 1991
University of California, Berkeley
Master of Science, Structural Engineering, 1992