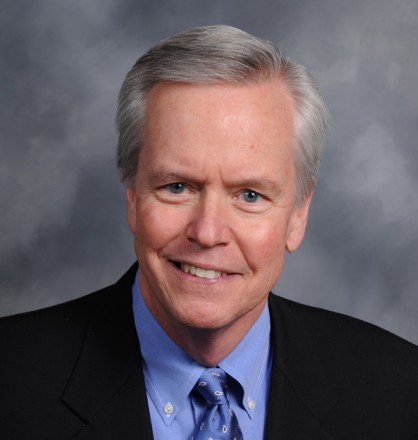 Experience
Thomas Rowe has twenty-five years of experience with WJE and has served as project engineer and project manager on more than four hundred projects covering a variety of services, including structural investigations, construction materials evaluations, construction assessments, laboratory test programs, nondestructive testing, fire damage assessments, and facade investigations. He has been responsible for large-scale field and laboratory testing activities, including load tests of concrete and steel structures, structural integrity verification testing of nuclear containment vessels, load-response testing of buried piping, and long-term creep and shrinkage studies of concrete.
Mr. Rowe has extensive experience in nondestructive testing of concrete structures to identify material quality degradation and internal discontinuities. This includes the use of through-transmission ultrasonic and impact-echo testing techniques as well as infrared thermography.
Mr. Rowe has authored papers and presented seminars on nondestructive testing of concrete, behavior of concrete exposed to fire, serviceability designs of slab-on-grade, and repair and rehabilitation of concrete.
REPRESENTATIVE PROJECTS
Failure Investigation
Monticello Power Plant - Mt. Pleasants, TX: Investigation of collapse of six hundred-foot-tall concrete with brick liner chimney
Cline Avenue Bridge - East Chicago, IN: Investigation of collapse during construction of elevated bridge structure
Facade Assessment
One Houston Center - Houston, TX: Investigation of insulated glass unit failures
Recats International - Austin, TX: Investigation of glass fiber reinforce concrete (GFRC) panels and repair development
Chicago Place - Chicago, IL: Assessment of precast concrete panels
University of Texas Health Science Center - Houston: Investigation, restoration design, and construction observations of limestone cladding
Repair and Rehabilitation Design
University of Texas at Arlington, Pickard Hall - Arlington: Repair design of six-story exterior masonry walls
Bradford Homes Suites - Dallas, TX: Investigation of fire damage, structural concrete repair design, and construction observations
Rowlett High School - Rowlett, TX: Structural repair of concrete stadium structure
Norwest Bank Building - Fort Worth, TX: Complete recladding of five-story brick building
Nondestructive Evaluation
U.S. Coast Guard Station - Port Isabella, TX: Ultrasonic testing of reinforced concrete columns to assess extent of voiding
DART 63 Line - Garland, TX: Ultrasonic nondestructive testing and repair design of concrete bridge pier structure
Professional Affiliations
American Concrete Institute
ASTM International
International Concrete Repair Institute
Precast/Prestressed Concrete Institute
Registrations
Professional Engineer in TX
Structural Engineer in IL
Education
University of Texas at Austin
Bachelor of Science, Architectural Engineering, 1975
Northwestern University
Master of Science, Civil Engineering, 1983