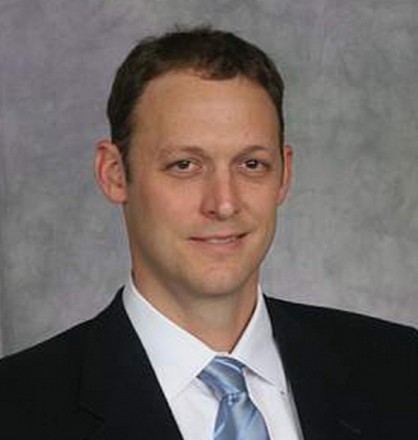 Experience
Sean O'Shea assesses, investigates, and directs repairs on a wide variety of architectural and structural systems. Mr. O'Shea has comprehensive experience inspecting and investigating window failures and performance, building facades, bridges, roofing problems, and fire damage, as well as construction defect litigation and support. Building owners and contractors rely on his thorough working knowledge of AAMA and ASTM standards and keen abilities to design and implement repairs that meet their project goals.
Mr. O'Shea is a Level II certified building science infrared (IR) thermographer and a founding member of WJE's drone team, holding a Part 101 FAA commercial drone pilot license. He excels in providing nondestructive testing procedures and assessments, resulting in efficient evaluations of even the most difficult access areas.
REPRESENTATIVE PROJECTS
Facade Assessment
Worldmark Seaside - Seaside, OR: Facade assessment, window testing, infrared analysis, and litigation consulting
Jory Trail Apartments - Wilsonville, OR: Facade investigations, repair design and construction administration services
Windows and Curtain Walls
Courthouse Square - Salem, OR: Litigation support related to window damage from building movement
Pinnacle Condominiums - Portland, OR: Window-related document review, investigation, and litigation support
Nondestructive Evaluation
Washington State Capitol - Olympia: Drone flights to investigate the capitol dome's difficult access areas to determine potential leak intrusion areas
Missouri State Capital - Jefferson City: Drone flights to provide facade assessment services related to a historic structure
NW Portfolio - Portland, OR: Visual and IR investigation of several multifamily properties as part of a prepurchase inspection
Roofing and Waterproofing
Jory Trail Apartments - Wilsonville, OR: Leak-related investigation, design, and repair of multi-family complex
Ronaldo Plaza (Nike World Headquarters) - Hillsboro, OR: Drainage investigation and testing on granite tile plaza assembly
East Portland Community Center - Portland, OR: Performance testing, roof replacement, construction oversight
Water/Air Leakage Assessment
Nike World Headquarters - Hillsboro, OR: Leak-related investigation and testing at Tiempo and Pete Sampras buildings
Center Commons - Portland, OR: Analysis of water damage through cladding and windows
COA Building - Hillsboro, OR: Litigation support related to air leakage and decay of a combined school and office building
Bridges
SR520 Bridge Pontoon - Aberdeen, WA: Inspection and analysis of post-tensioned pontoon system for Seattle bridge
I-5 Interstate Bridge - Portland, OR: Fatigue retrofit of stringer cracking
Oregon City Arch Bridge - Oregon City, OR: IR evaluation of structural concrete bridge components.
Professional Affiliations
American Society of Nondestructive Testing (ASNT)
Building Envelope Council - Portland BEC
International Institute of Building Enclosure Consultants
Registrations
FLIR Building Science Certified Infrared Thermographer
FLIR Level I Certified Infrared Thermographer
Infrared Building Science Thermographer Level II
Education
Western Kentucky University
Bachelor of Science, Environmental Geology, Minor in Chemistry, 1999