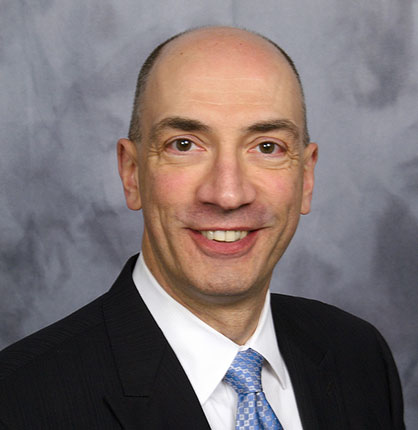 Experience
Since joining WJE in 1986, Peter Stork has conducted a broad range of structural investigations and repair projects. He is experienced in computer modeling and finite element analysis. He has performed vibration studies, strength evaluations, and stability analyses of multistory buildings, slab systems, foundations, bridges, domes, and shell structures. Mr. Stork has investigated structural failures of steel and masonry buildings, prestressed concrete structures, and fabric membrane structures. He has assessed structural damage caused by earthquakes, fire, wind, moisture deterioration, and corrosion and has conducted field load tests. His experience also includes consulting services and expert witness testimony in engineering and construction-related disputes and litigation.
Many of Mr. Stork's assignments have included design of repairs, preparation of construction documents, and contract administration. Such projects have typically included structural repairs, structural restoration and strengthening, and waterproofing. He also provides engineering consulting services to contractors in connection with new construction and rehabilitation projects.
Prior to joining WJE, Mr. Stork was employed by Law Engineering (now AMEC) in Atlanta, Georgia, where his experience included materials and structural testing, construction inspections, geotechnical engineering, and asbestos abatement consulting.
REPRESENTATIVE PROJECTS
Structural Evaluation
Central Artery/Tunnel Project - Boston, MA: Review and evaluation of highway tunnel ceiling systems and equipment supports; laboratory testing and computer simulation of adhesive anchor performance during fire
Veterans' Glass City Skyway - Toledo, OH: Assessment of permanent works for temporary erection loads during construction of cable-stayed interstate highway bridge
North District WWTP - Broward County, FL: Investigation and vibration analyses of injection well pumps and station building
Crown Center - Kansas City, MO: Field load tests of reinforced concrete parking structure for adaptive reuse
Damage Assessment and Documentation
Beverly Center - Los Angeles, CA: Assessment of earthquake damage to structural system and exterior cladding of eight-story shopping mall and garage
Miller Park Stadium - Milwaukee, WI: Assessment of construction accident damage; review of repair scope and costs
Failure Investigation
Fabric Structures: Failure investigation of more than fifteen air-supported and tensioned fabric membrane buildings throughout the U.S. and Canada
Twelvemile Creek Bridge - Campbell County, KY: Investigation of construction collapse of post-tensioned concrete bridge girder
Repair and Rehabilitation Design
Reed's Island Bridge - Hilo, HI: Comprehensive renovation and seismic upgrade for historic bridge
Chicago Skyway - Chicago, IL: Engineering of temporary shoring and lifting elements for structural rehabilitation of steel-framed bridge and approach viaducts
Department Store and Office Facility - North Hollywood, CA: Structural and nonstructural seismic upgrade of 500,000-square-foot multistory building
Drake Oak Brook Plaza - Oak Brook, IL: Rehabilitation and upgrades of elevated parking deck, underground garage, surface parking areas, and landscaping for suburban office and hotel complex
Baxter International - Deerfield, IL: Structural rehabilitation and waterproofing for 400,000-square-foot garage complex
Peer Review
Cape Hatteras Lighthouse Relocation - Buxton, NC: Structural design review of temporary shoring, support during transit, and replacement foundation
Professional Affiliations
American Society of Civil Engineers
Structural Engineers Association of Illinois
Registrations
Civil Engineer in CA
Professional Engineer in KY and OH
Structural Engineer in CA
Education
Georgia Institute of Technology
Bachelor of Civil Engineering, 1983
University of Illinois at Urbana-Champaign
Master of Science, Structural Engineering, 1985