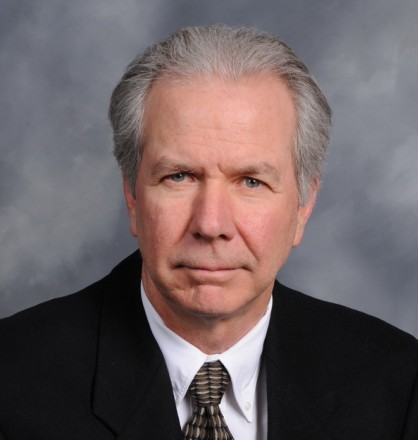 Experience
Paul Krauss' consulting activities at WJE have included all aspects of concrete construction and rehabilitation. His experience has included field investigations and laboratory research into numerous construction failures and problems involving concrete, steel, polymer concrete, coatings, and sealers. Mr. Krauss routinely uses structural instrumentation and nondestructive testing techniques to solve complex materials problems.
Mr. Krauss has been project manager for many research projects involving solutions for bridge deck cracking, corrosion resistant steel, and concrete durability. These studies were conducted for many notable organizations such as the National Cooperative Highway Research Program, Concrete Reinforcing Steel Institute (CRSI), and Federal Highway Administration (FHWA).
Mr. Krauss joined WJE after working with the California Department of Transportation (Caltrans). As Chief of the Portland Cement Concrete and Structures Branch of the Transportation Laboratory, he supervised testing and research laboratory for concrete structures and pavements.
REPRESENTATIVE PROJECTS
Concrete Rehabilitation
Martin Marietta: Manual for repair materials and techniques for concrete structures in nuclear power plants
U.S. Army Corps of Engineers: Evaluation of injection materials for repair of deep cracks in concrete structures
Testing and Quality Control
Quality Control Programs for the National Precast Concrete Association, the American Concrete Pipe Association, and the Concrete Reinforcing Steel Institute
Corrosion Protection
Numerous research and field investigations into the corrosion resistance of epoxy-coated, stainless, and other steel exposed to deicer and marine environments
FHWA Research: Evaluation of new breeds of corrosion resistant-reinforcing steel for seventy-five to one-hundred-year service life
High-Performance Concrete
Wacker Drive Viaduct Reconstruction: Development of high-performance concrete and site quality control
Research and Testing
NCHRP Report 380: "Transverse Cracking in Newly Constructed Bridge Decks"
Project 20-07/Task 234 "Guidelines for Selection of Bridge Deck Overlay, Sealers and Treatments
Project 20-07/Task 235 "Testing Protocols for Surface Applied Concrete Sealers"
Project 20-007/Task 319 "Evaluating Applicability of the Dual-Ring Test Procedures for Assessing the Cracking Tendency of Repair Materials"
Caltrans: New materials and techniques for the repair of concrete structures
Instruction and Training
National Highway Institute (NHI) course DTFH61-05-R-63055 "Bridge Rehabilitation Evaluation and Design Course".
(ACI) Seminar series "Troubleshooting Concrete Construction" and "Slab on Grade"
Professional Affiliations
American Concrete Institute
American Concrete Pipe Association
ASTM International
Registrations
Civil Engineer in CA
Professional Engineer in IL and MT
Education
University of Vermont
Bachelor of Science, Civil Engineering, 1980