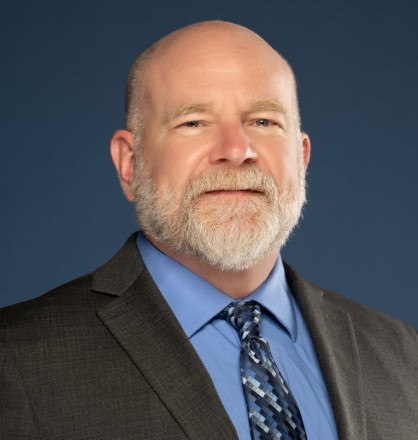 Experience
Since joining WJE in 1997, Paul Kovach has been involved in both the structural and architectural evaluation and repair of buildings. His broad-based experience includes investigation and field testing, repair design, and construction administration.
Mr. Kovach's engineering experience includes structural and seismic analyses and evaluations of wood, steel, masonry, and concrete structures. He has conducted post-earthquake evaluations, post disaster investigations, site inspections, structural analysis, repair and retrofit design, construction defect investigations, failure and collapse investigations, and construction administration for numerous residential and commercial developments.
Mr. Kovach's architectural experience includes evaluation and repair of exterior building envelopes. He has provided roofing, building facade, and waterproofing consulting services as well as evaluation and repair design of damaged and deteriorated concrete, brick, stone, EIFS, cement plaster, metal, and cast stone building facades. Much of this work has included repair design and construction observation services.
REPRESENTATIVE PROJECTS
Litigation Consulting
Pulte Homes - Northern CA: Structural consultant for numerous housing development litigation cases involving hundreds of homes
Horizon Casino Resort - Stateline, NV: Structural and building envelope consulting
Timberlake Village - Oakland, MD: Construction claim evaluation
Cedar Creek - McHenry, MD: Construction claim evaluation
Repair and Rehabilitation Design
Alcatraz Cell House - San Francisco, CA: Investigation and seismic stabilization design
Rolling Hills - Fairfield, CA: Stucco and storefront replacement
Placer Center for Health - Rocklin, CA: Stucco and stone veneer replacement
Facade Assessment
Academy House - Philadelphia, PA: Plaza, planter, reflecting pool, and fountain assessment
293 Locust Street - Philadelphia, PA: Thermal and vapor migration evaluation
Chapa-De Indian Health program - Auburn, CA: Building envelope evaluation
UC Davis Medical - Sacramento, CA: Curtain wall leakage investigation
Roofing and Waterproofing
California State Capitol - Sacramento: Roof replacement repair design and construction observation
Church of Scientology - Sacramento, CA: Below-grade waterproofing evaluation and repair design
Placer County Water Agency, Multiple Facilities - CA: Condition assessment and repair design of roofing systems
Materials Evaluation and Research
Ortlieb Bottling House - Philadelphia, PA: Roof deck panel saturation/drying review
Hippodrome - New York, NY: Glass adhesion failure investigation
Christiana Mall - Newark, DE: Cast-stone veneer adhesion failure investigation
Tahoe Keys - South Lake Tahoe, CA: Roofing membrane chemical deterioration
South Placer Correctional Facility - Roseville, CA: Chloride contamination assessment
Disaster Response
I-5 Tunnel Fire - Newhall, CA: Concrete distress evaluation
Tropical Storm Sandy - PA, NJ, and NY: Numerous post-storm damage investigations
Professional Affiliations
American Society of Civil Engineers
ASTM International
Delaware Valley Association of Structural Engineers
National Roofing Contractors Association
Registrations
Professional Engineer (Civil) in CA and NV
Professional Engineer in DE, MD, NY, and PA
Education
California Polytechnic State University
Bachelor of Science, Architectural Engineering, 1997
San Jose State University
Master of Science, Engineering, 2002