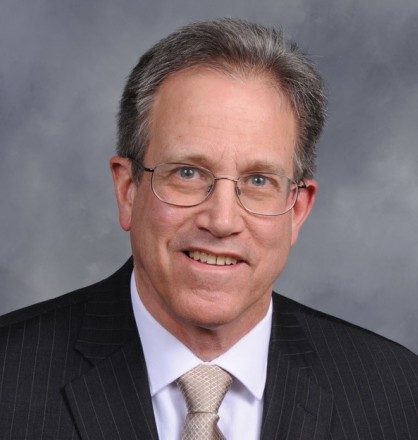 Experience
Since joining WJE in 1983, Norbert Krogstad has investigated distress conditions in several hundred existing buildings, and provided consulting services on numerous cladding systems. He has expertise in the evaluation and resolution of water infiltration, corrosion, cracking, anchorage, and durability problems in exterior wall systems, with a concentration on masonry and curtain wall systems. Mr. Krogstad also specializes in the investigation of moisture and condensation problems.
Mr. Krogstad has performed a wide range of structural and water leakage tests. He has developed repair drawings and specifications for many projects, and has assisted clients during the construction phases of these projects. He has also conducted design reviews of building envelopes in new construction for architects, owners, and contractors.
Mr. Krogstad has also published and lectured extensively on issues related to exterior facade systems. From 1989–2011, he authored a monthly question-and-answer column in Masonry Construction published by Hanley Wood, LLC.
REPRESENTATIVE PROJECTS
Building Enclosure Consulting
Krannert Art Museum - Champaign, IL: Building envelope improvements to reduce air infiltration and address water leakage in a stone-clad masonry building
Medical Sciences Building - Champaign, IL: Building envelope improvements to reduce air infiltration and address water leakage in a multiwythe masonry building
Condensation
Life Time Fitness - Bloomingdale, IL: Water leakage and condensation investigation, repair design, thermal analysis, and construction observation
Nestlé Distribution Center - Anderson, IN: Investigation of condensation and related staining in insulated metal panel system
Cigna Healthcare Building - Bourbonnais, IL: Investigation of condensation problems in masonry building and curtain walls, development of repair documents, construction observations during repairs
Facade Assessment
Water Tower Place - Chicago, IL: Periodic surveys and repairs of thin marble panel cladding on 860-foot-tall building
Peer Review
Shelby Biomedical Building - Birmingham, AL: Design review of exterior cladding and roofing systems for a new fourteen-story building clad with stone, brick, and curtain wall
Federal Courthouse - Tuscaloosa, AL: Design review of exterior cladding and roofing systems for a new classical design building clad with limestone and curtain wall
Repair and Rehabilitation
M2 on Neil Building - Champaign, IL: Drawings and construction observations associated with repairs to the facade to address water leakage and fire damage
St. Paul Catholic Church - Chicago, IL: Condition assessment, structural evaluation, repair design, and construction observations during repairs for 1900s masonry church
Q Center - St. Charles, IL: Inspection, distress investigation, and repair design for the masonry buildings at the complex
Water/Air Leakage Assessment
2120 North Lincoln Park West - Chicago, IL: Water leakage investigation in masonry veneer building with windows, repair design, construction observations in eighteen-story condominium building
Guild-Memorial Hall - Valparaiso, IN: Masonry deterioration, water leakage, condensation investigation, and thermal analysis of masonry building
Simon Properties Building - Indianapolis, IN: Investigation of ACM panel deterioration, curtain wall framing failures, and design of repairs in fourteen-story building
Professional Affiliations
ASTM International
The Masonry Society (TMS)
Registrations
Architect in IL, MN, MO, and OK
Education
University of Illinois at Urbana-Champaign
Bachelor of Science, Architectural Studies, 1981
Master of Architecture, Structures Option, 1983