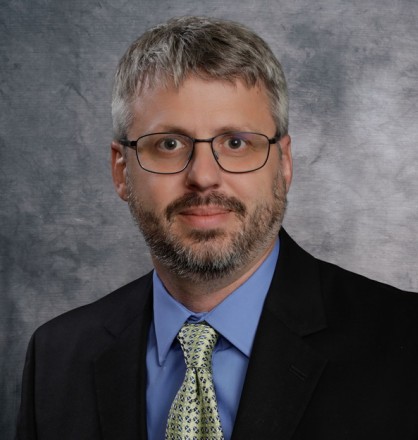 Experience
Nathan Reynolds has broad-based experience in the investigation, assessment, and rehabilitation of existing structures, and building envelope systems subject to water infiltration. He has been involved in numerous projects relating to the repair of the exterior wall systems of both historic and modern structures. As part of these assessments, Mr. Reynolds has also developed repair documents and provided construction administration services.
Mr. Reynolds focuses on the investigation of a wide range of building types constructed with masonry, EIFS, stucco, and plaster cladding, low- to high-rise condominiums, apartments, churches, hospitals, universities, hotels, and office buildings. His work has included prepurchase assessments, storm damage assessments, litigation support, and expert services.
Mr. Reynolds has been actively involved with ASTM International Committees C12 and C15 on mortar and masonry. He is currently serving as the chair for several task groups within these committees.
REPRESENTATIVE PROJECTS
Masonry
Grady Memorial Hospital - Atlanta, GA: Brick masonry facade assessment, repair design, and construction administration
Lutheran Church of the Redeemer - Atlanta, GA: Evaluation of masonry distress, repair design, and construction observation
Peachtree Christian Church - Atlanta, GA: Condition assessment, repair design of historic terra cotta and brick masonry church
North Avenue Apartments - Atlanta, GA: Evaluation of masonry distress and repair design of university dormitory
NuGrape Lofts - Atlanta, GA: Water leakage investigation, repair design, and maintenance recommendations of a large National Register masonry structure
EIFS, Stucco, Plaster
Villa Sonoma Condominiums - Atlanta, GA: Design repair and rehabilitation of stucco cladding and construction administration
Hotel Van Zandt - Austin, TX: Investigation of stucco distress, water leakage investigation, and litigation support
Jade Beach Condominiums - Miami, FL: Investigation of waterproofing systems installed with direct applied stucco cladding and litigation support
IPV Lofts - Atlanta, GA: EIFS cladding repair design and construction administration
Museum Bluff Condominiums - Chattanooga, TN: EIFS facade assessment, water leakage investigation, repair design, and construction administration
Facade Assessment
Lamar Building - Augusta, GA: Facade condition assessment of office building
Van Leer Building - Atlanta, GA: Condition assessment of stone cladding
The Peachtree Residences - Atlanta, GA: Facade assessment, maintenance repair design, and construction administration
Failure/Damage Investigations
Assumption Church - Nashville, TN: Tornado damage assessment of historic masonry structure and repair design
Atlantic Terrace Condominiums - Daytona Beach, FL: Hurricane damage assessment of direct applied stucco cladding
Fairview Baptist Church - Athens, TN: Tornado damage assessment
Roofing and Waterproofing
Dakota Condominiums - Atlanta, GA: Below-grade waterproofing investigation and repair design
State Street Condominiums - Atlanta, GA: Below-grade waterproofing investigation and repair recommendations
Free Chapel Church - Gainesville, GA: Plaza water leakage investigation and repair recommendations
Capital Reserve Analysis
Georgetown of Atlanta Condominiums - Atlanta, GA
Academy Park Townhomes - Alpharetta, GA
Camp of Colors Retreat Center - Dahlonega, GA
Professional Affiliations
Architectural Engineering Institute
American Society of Civil Engineers
Registrations
FAA Part 107 Drone Pilot
Professional Engineer in GA, NC, and SC
Education
The Pennsylvania State University
Bachelor of Architectural Engineering, Structural Option, 2008