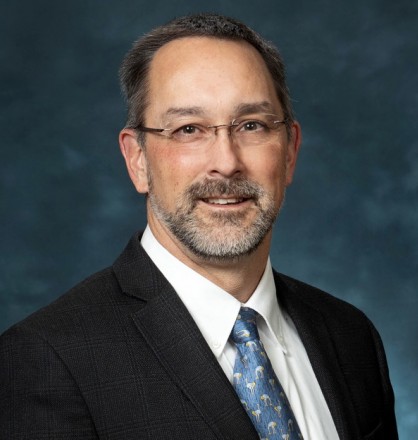 Experience
Michael Brown consults on transportation and building structures, including materials testing, nondestructive evaluation, structural condition assessment and monitoring, rehabilitation design, and preservation planning. He specializes in reinforced and prestressed concrete structures and corrosion.
Prior to joining WJE, Dr. Brown served for five years as a senior director for an international engineering consultant, for fifteen years as the Associate Director of Research for the Virginia Department of Transportation, for five years as a project materials engineer for a national consulting firm, and for twelve years as visiting faculty and lecturer in civil engineering at the University of Virginia.
Dr. Brown routinely presents at technical conferences and has published dozens of technical journal and conference manuscripts. He serves as chair or voting member of several national technical committees.
REPRESENTATIVE PROJECTS
Durability/Service Life Assessment
Dulles Metrorail Silver Line - Herndon, VA: Materials technical support for prestressed, precast concrete elements of light rail mainline structures, transit stations, and maintenance buildings for one hundred year life *
John A. Blatnik Bridge - Duluth, MN, to Superior, WI: Field evaluation and service life analysis of reinforced concrete piers, steel girder approach spans, and truss main span *
Hampton Roads Bridge Tunnel - Hampton, VA: Review of one hundred year service life methodology, materials selections, concrete mixture designs, and structural detailing for new highway tunnel facility *
Harry W. Nice Bridge – Newburg, MD, to Dahlgren, VA: Review of service life design, corrosion control, and durability plans as GEC for design-build replacement bridge project *
Varina-Enon Bridge - Chester County, VA: Investigation of post-tensioned tendons and alkali-silica reaction in concrete pile cap footings of segmental concrete piers; asset management plan; owner manual update *
Corrosion and Nondestructive Evaluation
U.S. 40 over Provo River - Provo, UT: Feasibility for bridge deck rehabilitation and research study of chloride testing protocols for bridge deck condition evaluation *
Hollywood Avenue, Milltown Road, and Squirrelwood Road Bridge Rehabilitations - Essex, Middlesex, and Passaic Counties, NJ: Development of test plan and assessment of substructure service life for superstructure replacements *
Delaware Memorial Bridge - Wilmington, DE: Estimation of deterioration rate and remaining service life based on visual inspection, concrete core testing, GPR, infrared thermography, high-resolution video, and automated acoustic sounding *
Health Monitoring
West Seattle High-Rise Bridge - Seattle, WA: Emergency response nondestructive evaluation and structural monitoring of thirty-five-year-old, cast-in-place segmental concrete bridge with accelerating crack development from long-term creep *
Bridge Repair and Rehabilitation
I-80 Corridor Asset Management Plan - Salt Lake City, UT: Feasibility and twenty-year management plan for thirty-six bridges along I-80 corridor near the city's airport *
Elizabeth River Crossings - Norfolk, VA: Fifty-year management plan and repair design for twenty-four highway and two pedestrian bridges *
Research
Advanced Concrete Bridge Technology to Improve Infrastructure Performance, FHWA - Nationwide: Synthesis on electrically isolated tendons for post-tensioned structures; Guidance for reliability-based post-tensioning design and construction *
Long-Term Bridge Performance (LTBP) Program, FHWA - Nationwide: Team Leader (Eastern US) and Expert (corrosion, testing, bridge management) to develop LTBP program data collection goals and protocols
* Indicates work with previous employer
Professional Affiliations
American Concrete Institute, Fellow and Board Member
American Society of Civil Engineers
American Society for Nondestructive Testing
Association for Materials Protection and Performance
Transportation Research Board
Registrations
NHI Course 130055 - Safety Inspection of In-Service Bridges
Professional Engineer in UT and VA
Education
Virginia Polytechnic Institute and State University
Bachelor of Science, Civil Engineering, 1991
Master of Science, Civil Engineering, 1999
Doctor of Philosophy, Civil Engineering, 2002