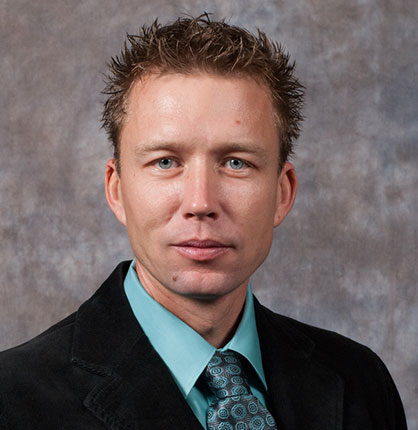 Experience
Since joining WJE in 2015, Maciej Szklanko has been involved in more than eighty projects, many including investigations, testing, repair design, and new construction. He has experience with various roofing systems and products, waterproofing products, and extensive technical and theoretical knowledge of the roofing and waterproofing installation process. Mr. Szklanko's greatest concentration is on the investigation and rehabilitation of roofing and waterproofing systems.
With nearly twenty years of practical experience in roofing and waterproofing, Mr. Szklanko has an understanding of new roof installation, roof rehabilitation, roof moisture surveys, construction document preparation, and construction services. He is familiar with the majority of low- and steep-slope roofing systems, including built-up roofing, single-ply membrane, modified bitumen, liquid-applied, polyurethane foam, sheet metal, asphalt shingle, and slate shingle, and is also involved with the design and performance testing of roofing systems and components. Mr. Szklanko has been involved in many specialized, high-profile projects and actively provides site observation service to multimillion dollar construction developments.
Prior to joining WJE, Mr. Szklanko worked for Milcon Construction Company, a roofing and waterproofing company in New York, as well as the Roofers Local Union No. 8.
REPRESENTATIVE PROJECTS
Roofing and Waterproofing
Columbia University, Manhattanville Development - New York, NY: Roofing and waterproofing consultation, construction period services, and quality assurance observations
Hudson Yards - New York, NY: Roofing and waterproofing consultation for various buildings; documentation and quality assurance observations
Hastings Residence - Hastings-on-Hudson, NY: Green roof and waterproofing consultation, documentation, and quality assurance observations
Soori Highline - New York, NY: Construction observation and design for subgrade waterproofing
Water/Air Leakage Assessment
World Trade Center - New York, NY: Leak investigations
1010 Fifth Avenue - New York, NY: Water testing of green roof
Metropolitan Museum - New York, NY: High-voltage integrity testing of roof
Nondestructive Evaluation
21 Fadem Drive - Springfield, NJ: Due diligence inspection of roof
260 Broadway - Brooklyn, NY: Infrared evaluation of roof and flashing system
787 7th Avenue - New York, NY: Roof condition assessment
Failure/Damage Investigations
490 Harold Avenue - Staten Island, NY: Investigation of cause and extent of water damage to residence
29 Hopp Ground Lane - Bedford, Westchester, NY: Investigation of cause and extent of water damage to residence
Repair and Rehabilitation
1 Hotel Central Park - New York, NY: Documentation and quality assurance observations of showers waterproofing installation
450 Lexington - New York, NY: Roof replacement, consulting and construction period services, and quality assurance observations
67–87 Booth Street - Queens, NY: Roof and roof flashings repairs, including through-wall flashing installation, documentation, and observation
Professional Affiliations
Roofers Local Union No. 8
Education
Lazarski University of Commerce and Law
Bachelor of Banking and Economy, 2001
Master of International Trade, 2004