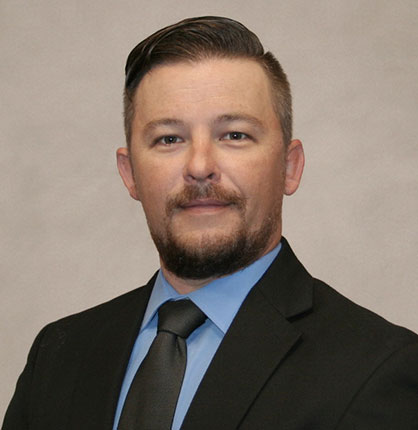 Experience
Lane Thompson joined WJE in 2016 as a field and laboratory technician. Mr. Thompson has experience with various testing and evaluation methods, including: nondestructive evaluation; load testing; impact testing; instrumentation; bond testing; corrosion surveying; and field monitoring. His laboratory testing experience includes sample processing of aggregates and concrete in accordance with ASTM testing procedures.
Since joining WJE, Mr. Thompson has gained experience on numerous types of structures and components, including: buildings; bridges; rail systems; tunnels; concrete structures; steel structures; marine wharves, fenders, and piles; davits; cables; and beams.
Mr. Thompson is practiced with a variety of testing instruments, such as piezometers, ground-penetrating radar (GPR), impact echo, tensile bond testing, and half-cell potential.
REPRESENTATIVE PROJECTS
Bridges and Civil Infrastructure
Port of Houston Authority - TX: FICAP training, assessments, and acquisition of core specimens of various PHA structures including drill shafts, bulkheads, and slabs
Bay County Water Treatment Plant - Panama City, FL: Visual assessment, GPR, half-cell potential, pull testing, QA oversight of contractor, and concrete coring
Cedar Creek High School - Cedar Creek, TX: Visual assessment, QA oversight of contractor, and instrumentation efforts including piezometer and crack gauge monitoring
University of Texas System Administrative Office Building - Austin: Field testing and laboratory mock-up of in-situ elevator shaft-wall and stairway walls, per ASTM C1629-E695, Standard Classification for Abuse-Resistant Nondecorated Interior Gypsum Panel Products and Fiber-Reinforced Cement Panels
Texas Department of Transportation - Big Spring, TX: Bridge deck/superstructure assessment, GPR, and core specimen acquisition
Oklahoma Department of Transportation - Various Locations: Visual assessment, strain gauge implementation, and monitoring
Louisiana Department of Transportation - Various Locations: Core extraction, materials preparation, and subsequent testing
Concrete Structures
University of Texas Southwestern Parking Garages - Dallas: Visual assessments of several concrete parking garages
Texas State University, College Inn Hall - San Marcos, TX: Quality assurance supervision over contractor, pull tests, visual assessment, and half-cell potential testing
Difficult Access
University of Texas at Austin, Bellmont Hall: Assessment of exterior facade distress, rope support of Difficult Access Team (DAT), instrumentation, and assistance in parge coating removal
Condominium High-rise - Austin, TX: Visual assessment of balcony distress employing difficult access rope access, logistical support, laboratory mock-up, and sample preparation
Instrumentation/Monitoring/Load Testing
Texas A&M University, McFerrin Athletic Center Fabric Buildings - College Station, TX: Fabric cable assessment to measure existing cable tension
Austin Hilton - Austin, TX: Comprehensive davit assessment, including development of testing equipment, instrumentation on-site testing, and verification of roof davit pedestal assembly
Alamo 5 Solar - Uvalde, TX: Assisted in investigation of distress in tripod support and solar farm instrumentation
Hankamer School of Business, Baylor University - Waco, TX: Assessment, instrumentation, load testing of foundation movement, and piezometer/crack gauge monitoring
Municipal Tunnel - Austin, TX: Visual assessment of tunnel and liner, including GPR testing
Professional Affiliations
American Concrete Institute (ACI)
American Society for Nondestructive Testing (ANST)
International Concrete Repair Institute (ICRI)
Society of Professional Rope Access Technicians (SPRAT)
Registrations
BASIC Plus Certified
Burlington Northern Santa Fe (BNSF) Safety Training Certified
Houston Area Safety Council (HASC) Certified
Port of Houston Authority's Facility Inspection & Condition Assessment Program (FICAP) Certified
Society of Professional Rope Access Technicians - Level I