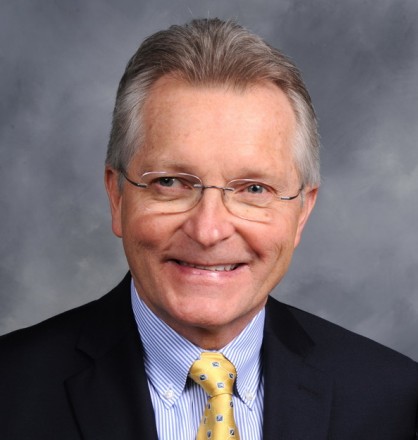 Experience
Kevin Michols joined WJE in 2007 with extensive experience related to evaluation of existing structures, troubleshooting construction problems, and development of repair/rehabilitation programs. Specific focus areas include structural condition assessment, structural integrity evaluation, strengthening design, durability enhancement, and service life extension.
Prior to joining WJE, Mr. Michols served as vice president of CTLGroup in Skokie, Illinois, where he managed structural evaluation and repair projects and was responsible for overseeing technical and daily business operations for the Engineers and Construction Technology Consultants Division of CTLGroup.
Mr. Michols is professionally active in several technical committees and has presented at numerous seminars and workshops on the subject of structural evaluation and repair.
REPRESENTATIVE PROJECTS
Failure Investigation
High-Rise Hotel - Chicago, IL: Transfer beam fracture
Multistory Parking Structure - Hartford, CT: Concrete deck failure
Wastewater Tank - Chicago Area: Concrete roof slab collapse at manufacturing facility
Repair and Rehabilitation Design
Electric Generating Station - Mid-Atlantic Region: Structural repair development for two hyperbolic shell natural draft cooling towers
Refinería de Cartagena FCC Tabletop Foundation - Cartagena, Colombia: Structural repair and seismic retrofit of support structure for large refinery process vessels
Iowa City Water Treatment Plant - Iowa City, IA: Structural strengthening of precast double-tee roof structure
Northwestern University, Utility Steam Tunnels - Evanston and Chicago, IL: Structural repairs and waterproofing
Northwestern University, Ryan Field Stadium - Evanston, IL: Annual inspections, structural rehabilitation, and ongoing maintenance repair program
InterContinental Hotel - Chicago, IL: Rehabilitation of four-story below-grade parking structure
Memorial Stadium, University of Nebraska-Lincoln: Annual inspections, structural rehabilitation design, and ongoing maintenance repair
1630 Sheridan Corporation - Wilmette, IL: Rehabilitation of below-grade parking structure and entry plaza
Wheaton Center - Wheaton, IL: Structural concrete repairs and durability enhancement for high-rise residential buildings and parking structures
Structural Evaluation
Vehicle Assembly Building - Kennedy Space Center, FL: Structural evaluation of elevated concrete slabs, service life modeling, and repair development
Union Depot - St. Paul, MN: Structural evaluation and repair development for ninety-year-old, 250,000-square-foot elevated concrete train deck structure
Power Generation Station - Midwest Region: Structural evaluation and repair program development for a large mechanical draft cooling tower and two hyperbolic shell natural draft cooling towers
Palo Verde Nuclear Station Water Reclamation Facility - Tonopah, AZ: Structural life assessment and repair program development for wastewater treatment tanks
Two Prestressed Concrete Box Beam Bridges - Ontario County, NY: Investigation of diagonal cracking and load rating
Mitchell Park Horticultural Conservatory Domes - Milwaukee, WI: Investigation of structural framing for explosion damage
Professional Affiliations
American Concrete Institute
American Society of Civil Engineers
International Concrete Repair Institute
Structural Engineers Association of Illinois
Registrations
Professional Engineer in AZ, CO, FL, IA, IL, MD, MI, NC, WI, and WV
Structural Engineer in IL and NE
Education
University of Illinois at Urbana-Champaign
Bachelor of Science, Civil Engineering, 1979
Master of Science, Structural Engineering, 1981