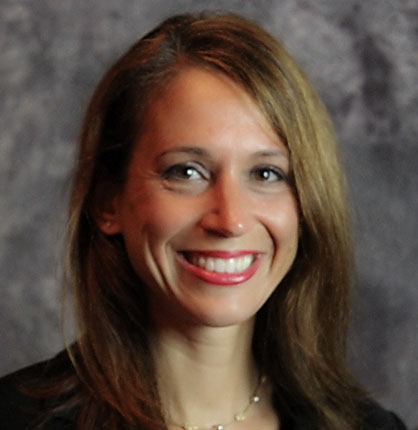 Experience
Karen Zimnicki joined WJE in 2015 and specializes in field evaluation, testing and repair design to address nonperforming building issues, moisture problems, and associated material distress. Her experience encompasses investigation of water leakage and deteriorating building materials, repair design, construction contract administration, and litigation consulting.
Ms. Zimnicki has investigated many construction systems and materials, including curtain walls, concrete, masonry, steel, waterproofing, roofing, wood cladding, and EIFS systems. Her expertise includes standardized and diagnostic field and laboratory testing, with an emphasis on air and water infiltration, exterior wall materials, roofing, and waterproofing systems.
Prior to joining WJE, Ms. Zimnicki was an associate and consulting architect at Raths, Raths & Johnson, Inc., and worked as a private contractor for the U.S. Army Corps of Engineers Construction Engineering Research Laboratory.
REPRESENTATIVE PROJECTS
Leakage Investigation
Seaside at Belleair III Condominium - Belleair, FL: Field investigation and water testing of stucco and EIFS facade
Roofing and Waterproofing
Tate & Lyle - Hoffman Estates, IL: Roofing condition survey and investigation, development of repair recommendations, and consulting for laboratory and office *
Building Enclosure Commissioning
Baptist Medical Center - Jacksonville, FL: Building enclosure commissioning services for a hospital tower with precast concrete panel, curtain wall, and low- and steep-slope roofing systems
Repair and Rehabilitation
1111 South Wabash Avenue Condominium - Chicago, IL: Repair design development, water testing, and construction contract administration for high-rise wall and fenestration systems *
Hyatt Regency Chesapeake Bay - Cambridge, MD: Field investigation, testing, analysis, and repair design development for wall and fenestration systems *
University of Notre Dame, Clarke Memorial Fountain, - South Bend, IN: Field investigation and repair design development for reflecting pool and fountain waterproofing *
Litigation Consulting
Nova Southeastern University - Davie, FL: Litigation consultation services for architect standard of care and contractual relationships
Fountain Square - Cincinnati, OH: Litigation consultation services, field investigation, analysis, repair design development, and construction contract administration for plaza waterproofing *
Construction Administration
Miami-Dade County Courthouse - FL: Construction contract administration for terra cotta cladding; window and plaza waterproofing repairs
The Ritz-Carlton Grand Cayman - Cayman Islands: Construction observations for stucco, waterproofing; window and flashing repairs
Peer Review
Raymond James Stadium - Tampa, FL: Review exterior enclosure design, including EIFS, window, and door systems
Norton Museum of Art - West Palm Beach, FL: Review exterior enclosure design including stucco, curtain wall, roofing, and waterproofing systems
*Indicates with previous firm
Professional Affiliations
American Architectural Manufacturers Association
Sealant, Waterproofing, and Restoration Institute
Registrations
Architect in FL and IL
Construction Documents Technologist
LEED Accredited Professional
National Council of Architectural Registration Boards
Education
University of Illinois at Urbana-Champaign
Bachelor of Science, Architectural Studies, 1999
Master of Architecture, 2002
Master of Science, Civil Engineering, construction management specialization, 2002