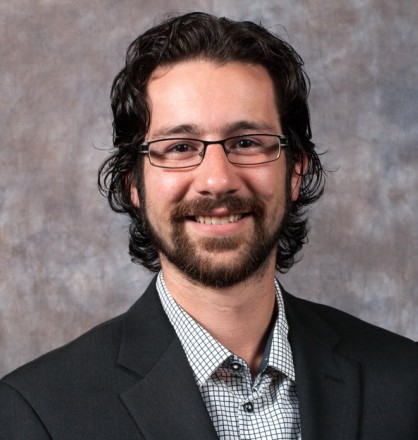 Experience
Joseph Buccini specializes in design consulting, assessment, and repair of exterior envelope systems as well as the restoration, repair, and renovation of historic structures. His experience ranges from peer review services to full building enclosure design for exterior envelope systems and from creation of feasibility studies to complete survey and repair documents for historic preservation projects.
Since joining WJE, Mr. Buccini has participated in a variety of projects, including architectural field investigations, water intrusion investigations, demolition and construction documents for roofing and waterproofing repairs, glass failure investigations and reports, energy modeling for new high- and mid-rise construction, and drawings and specifications at all phases of project development.
Prior to joining WJE, Mr. Buccini was involved in the year-long instrumentation and analysis of energy usage, indoor environmental qualities, and occupant satisfaction, evaluating the design and performance of a single-family Passive House. Interviews were conducted with the architect, contractor, and owner to understand the successes and pitfalls encountered during the process.
REPRESENTATIVE PROJECTS
Windows and Curtain Walls
633 Folsom Street - San Francisco, CA: Design consulting for the adaptive reuse of an existing office building incorporating a custom curtain wall system with integrated, parametrically designed fiber reinforced polymer sun shading devices
San Francisco International Airport Terminal 1 - CA: Enclosure consulting for below-grade waterproofing, window wall, curtain wall, and roofing systems of new terminal building and attached gates
The Pacific - San Francisco, CA: Q/A services for custom and stock window wall systems; factory and site observation of damaged glass and work in progress
Block 188 - Austin, TX: New construction consulting and construction administration for exterior envelope and waterproofing for a high-rise condominiums and hotel tower

Passive House Design/Evaluation
Amherst College Lyceum - Amherst, MA: Design consulting, peer review, and construction phase services working for the architect of record and the college for a building following Passive House principles
Roofing and Waterproofing
University of California, Santa Cruz, Music Building: Diagnostic testing to determine the source of water infiltration and repair recommendations for the exterior envelope
1350 California Street - San Francisco, CA: Diagnostic testing and construction administration services for waterproofing repairs to an exterior courtyard over an existing parking structure
Historic Preservation
SMUD - Sacramento, CA: Restoration and renovation of building envelope components and creation of construction documents
Sutter's Fort - Sacramento, CA: Documentation of existing conditions, evaluation of repair strategies, and creation of repair documents for Sacramento's oldest unreinforced masonry structure
Architectural Testing
University of California, San Francisco, Rutter Center: Waterproofing consulting and construction administration for an exterior pool and slip resistance testing and analysis of interior terrazzo and traffic coatings
Lakeside Park HVIT Testing - Oakland, CA: High-voltage integrity testing and roofing report to identify repair area
Failure/Damage Investigations
City College of San Francisco Flooring Investigation - CA: Testing and documentation of delaminating flooring, installation of humidity monitoring equipment, and preparation of data for report
Hotel Renoir - San Francisco, CA: Moisture measurements of historic plaster, doors, and floor with reporting on charred and smoke-damaged wood framing of a fire- and water- damaged structure
Professional Affiliations
International Institute of Building Enclosure Consultants (IIBEC)
Passive House Institute United States (PHIUS)
Registrations
Architect in CA
Certified Passive House Consultant
Education
University of Wisconsin-Milwaukee
Bachelor of Science, Architecture, 2011
University of Oregon
Master of Architecture, 2014